Hello guys, I live in Brazil and I'm an avid simracer. Since every sim racing equipment costs 4 times here as it does elsewhere (our currency is worth half as much as it used to, and you pay double on everything because of import taxes), I have decided to try to design and build my own set of pedals, to upgrade from the current G27 set I currently own.
So far I have taken inspiration from two existing products:
From the Heusinkveld pedals, I took the idea of using load cells on all three pedals, on the brake pedal to measure pedal force, and for the clutch and accelerator, to indirectly measure travel by using a constant rate spring. Another good idea from this set is the way the clutch spring is mounted to give it a realistic digressive feel.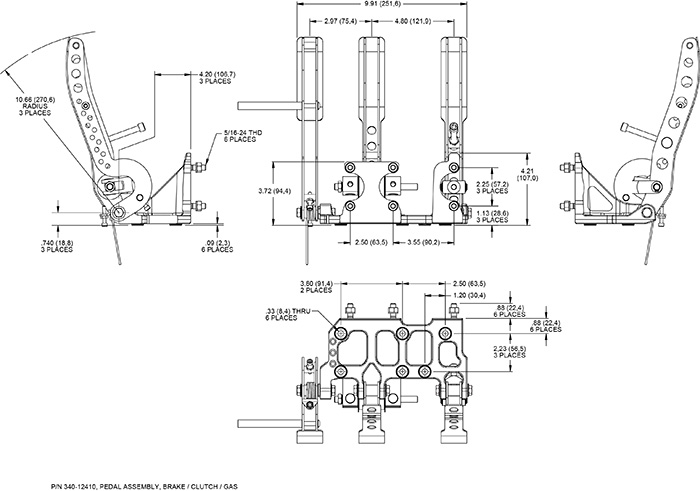 From this set of Wilwood 340 12410 pedals I took the inspiration for the actual pedal designs, for three reasons: They look good, they seem relatively easy to build and I've got access to cad designs from them.
I haven't got access to advanced building resources, like laser cutting and such, I'd mostly be relying on a drill bench, an angle grinder and a welding machine. For the electronics, I would be using load cells, two or three Hx711 boards and an Arduino pro micro board. This part I've already got mostly figured out since I'm working on a load cell mod for my G27 pedals at the moment.
What I'm actually looking for is: What tips can you guys give me that would help me build those? I'd want them to be sturdy, reliable, and with no play in the mechanism, which I believe would be a big challenge given the resources I have access to. I don't know
if
and
when
I will build those, but if I do and you guys have any interest, I'll be certain to share my progress.