I see Ferrari on a slippery slope.
Arrivabene starts by explaining
how great he is
:
"I bring experience that has matured in my last company, the fact of knowing how to motivate people and to get the best out of them"
.
I don't know about the team but I guess some people get the impression he's pretty insecure.
No wonder: he's a marketing expert... working in a team that does no advertising.
Hours after Mattiacci said he was fully focused on helping the Italian outfit move forward with its plans for 2014, a statement from the Maranello team announced his departure in favour of Arrivabene
Now, Marchionne gives us a tirade explaining all the things that Montezzemolo did wrong, after claiming he wouldn't:
"I will try not to talk about 2014 because it has been a year to forget... The previous team leadership made strategic decisions that I disagreed with"
Twenty three years, including Schumacher's, and you say you disagree with me? Thanks a lot, Sergio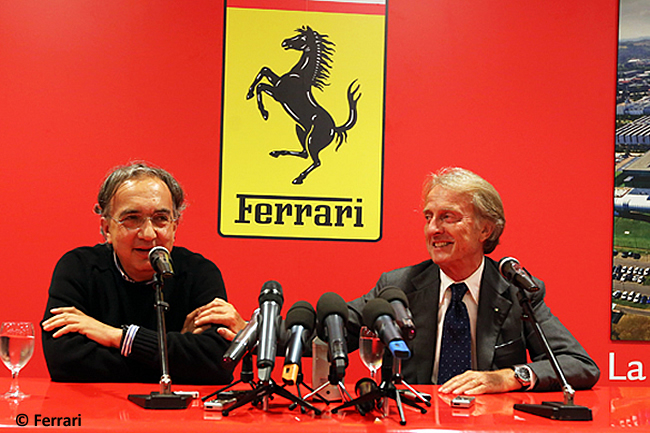 He ends by explaining to us that
we shouldn't expect anything from him until 2016
:
"We're late on the design of 2015 car. 2015 will be the year of the reconstruction that will test the team"
.
Is Alonso departure a good sign? People say yes, people says no.
If we take in account that Marchionne is a great economist, an administrator extraordinaire and a great lawyer, we can imagine the future of Ferrari as a racing team.
Many, many meetings
I commiserate Vettel and Clear.
May the Madonna protect them.
As for the
forum rules that prevent people from explaining to us how great douchebags we are
, well, that never has stopped
us
. We gloat on douchebaggery.
So, you can nag us with confidence and devotion, giantfan, you only have to follow the queue...