Hello Tommy Cookers
Here is an explanatory drawing: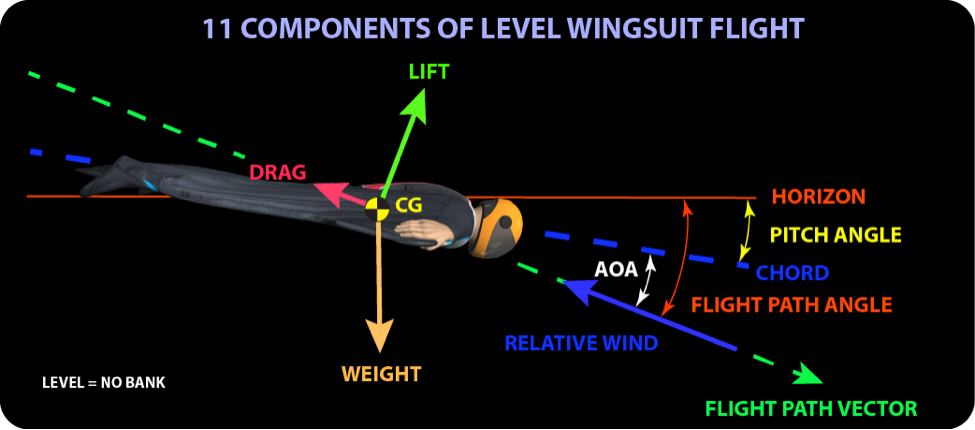 from the Internet at
https://base-book.com/speed-to-fly
, wherefrom the following quote is:
Your AoA is the angle at which your body's flat plane is pointing relative to the direction of flight, relative to the air mass.
AoA is not flight angle… AoA is the angle at which you are pointing along your direction of flight.
In gliding flight, a lower AoA means higher airspeed. A higher AoA means a lower airspeed. AoA is not glide ratio.
A pilot must actively manage AoA. No wingsuit will automatically settle into the perfect AoA for each aspect of flight.
End of Quote
The AOA (Angle Of Attack) is the angle of the long axis (CHORD) of the wing suiter with the FLIGHT PATH VECTOR.
If there is no wind, the wing suiter sees the air coming parallel to the FLIGHT PATH VECTOR (actually the wing suiter moves in the standstill air, but the relative motion is the only that matters).
An example: if a wingsuiter dives vertically, and keeps his long axis (CHORD) vertical too, then the angle of attack is zero, while the FLIGHT PATH ANGLE is 90 degrees.
Thanks
Manolis Pattakos