The 2019 Super Formula car seems remarkably similar to the 2018 F2 car... Does anyone happen to know what the relationship is between the two cars?
To me, it almost seems like they are the same basic car, aside from some minor aerodynamic differences (slightly different fins, some slightly different cooling vents on the sidepods etc)... I wonder if they use identical tubs?
Would that be fair to say they are closely related cars? [ Aside from the installation of a completely different power unit inside of course! ] I wonder if the SF car makes more downforce, or if they are similar? I haven't been able to find a rear pic of the SF car to compare it to the (large!) venturi tunnels of the F2 cars.
I note with interest the 2018 F2 car seems to use the wider 2017-spec F1 floor width, even though the overall car remained at 1.9m wide like the old GP2 car. That should help with underbody downforce, likewise the SF car seems to use the same dimension for the floor width.
F2 car
F2 car detailed high-res pics:
http://www.thedrive.com/start-finish/13 ... r-at-monza
SF car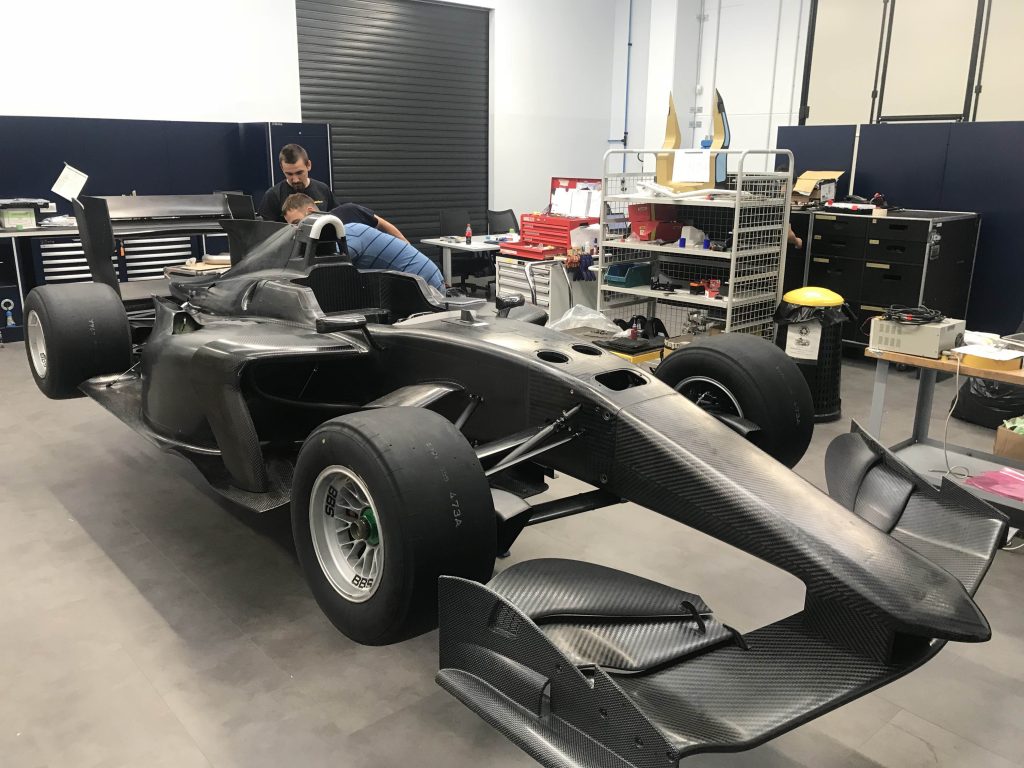 [Sans halo in this test version and they have tested it without halo too, but you can't imagine they would dare race an all-new formula car without a halo w.r.t. FIA requirements and liability etc.]