Hello Tommy Cookers.
You write:
"the PatBox seems to be useful for cycle manufacturers - and for enthusiast motoring types who like to play at shifting
does the auxiliary belt concept help in some way to mix transmission with motorgenerator functions ?"
Yes.
A couple of years ago a company had asked whether such an application is feasible (and how much it would cost), i.e. to drive the generator, the A/C compressor and other auxiliary equipment at optimum revs, no matter how fast, or slow, the engine rpm is.
The transmission ratio from the engine crankshaft to the electric generator pulley has to be so long that, when the engine idles, the generator to spin fast enough to provide the necessary electric power for the lights, the ECU, the recharging of the battery, etc.
But this way, at the medium revs (say 3,000rpm) the electric generator revs some 4 times faster than what is necessary, consuming useful power into friction, while at higher revs (say 6,000rpm) the electric generator revs some 8 times faster than at idling.
For instance, the pattakon VVA-roller version Honda Civic VTEC prototype car idles at 330rpm: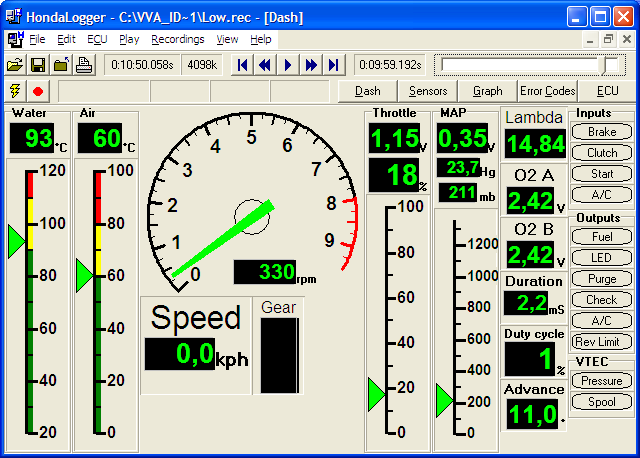 wherein the original transmission from the crankshaft to the electric generator is not long enough to spin the generator at revs wherein it can provide electric power for the car, causing the progressive discharge of the battery and the stall of the engine after an hour or so.
A reasonable solution would be to replace the pulley of the generators by a half diameter one.
But then, at the 9,000rpm of the rev limiter: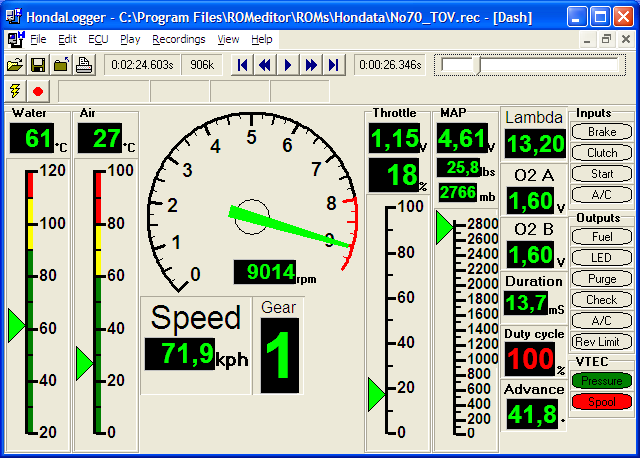 the electric generator would spin at extreme revs (just imagine the aerodynamic losses) and, reasonably, would fall apart due to the extreme centrifugal forces.
With a PatBox like: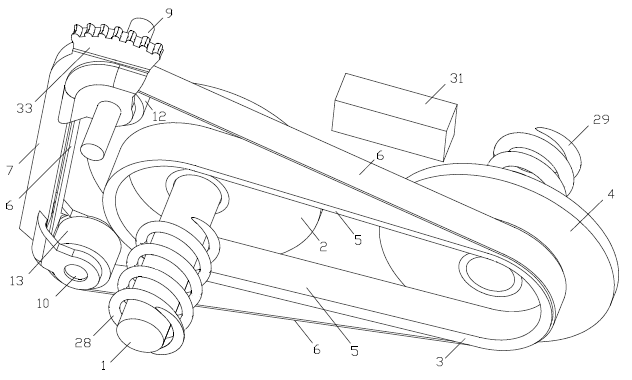 the transmission ratio from the crankshaft to the electric generator (and to the rest auxiliary equipment) can vary so that, at the lowest revs of the engine (idling) to maximize, and at the highest revs of the engine (rev limit) to minimize. The auxiliary equipment (the electric generator etc) gets simpler, cheaper, more efficient and more reliable.
Think how easily such an application would be implemented, how useful it would be as a fuel saver, and how cheap it would be in mass production.
Thanks
Manolis Pattakos