there is no sense between this photo
and this one, isn't it?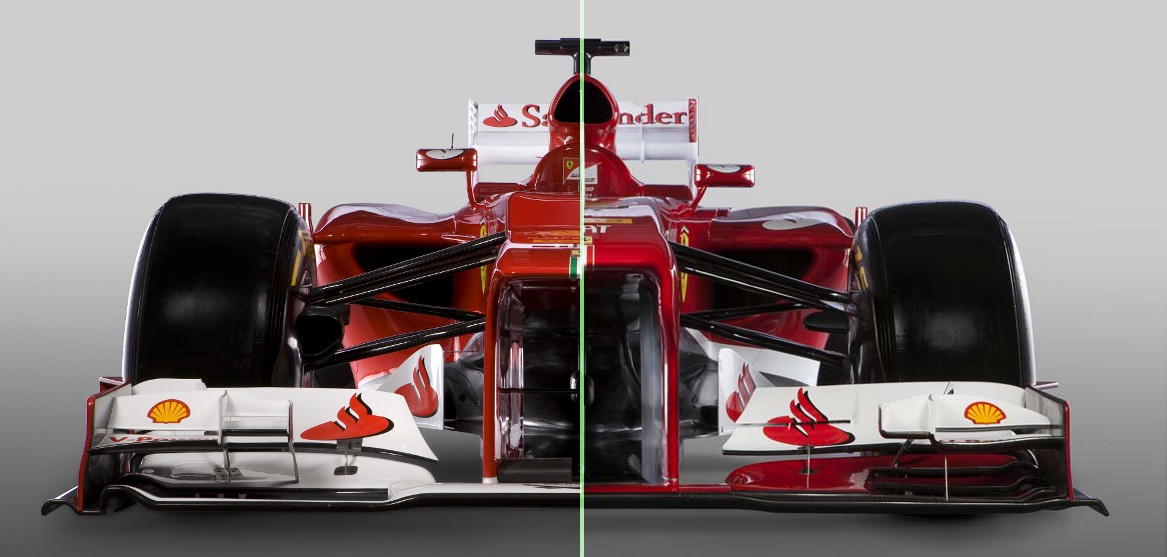 if the first is to show that the nose is higher, so why is not he on the other picture?
in reality, the cockpit appears to lower the nose and slightly above, but this is due to the cache.
reality, I think they are essentially the same.
it would be even more true if the comparative picture (taken from the front) can compare the latest version of the F2012 (GP of brazil for example) with the F138.
I would be willing to bet that would be almost the same.
same for those who think that the pontoons (?)( it's the right word ?) are lower ... they are compared to the version of the F2012 presentation. but not in the version "end of season" of the F2012.