Hallo Bhall! Although I did not write the ideas and concepts of the article, I only remolded the text and added illustrations, I do stand behind what Trinidefender explains there.
However, I also think we are generally agreeing and discussion is more about the terms used.
First off, we have to explain what an endplate really is and what we usually understand by it. As you'll certainly know, the technical rules force teams to put a vertical fence in the outer region of the front wing. Ever since wings started to feature on race cars, we've become used to this vertical fence and whenever we see such a device at that position we automatically name it "endplate". F1 is stuck with this since again the rules force teams to put vertical bodywork in that area.
However, endplates have evolved, beyond the scope of a vertical fence. We see this in one particular open wheel where a vertical fence is not legally needed: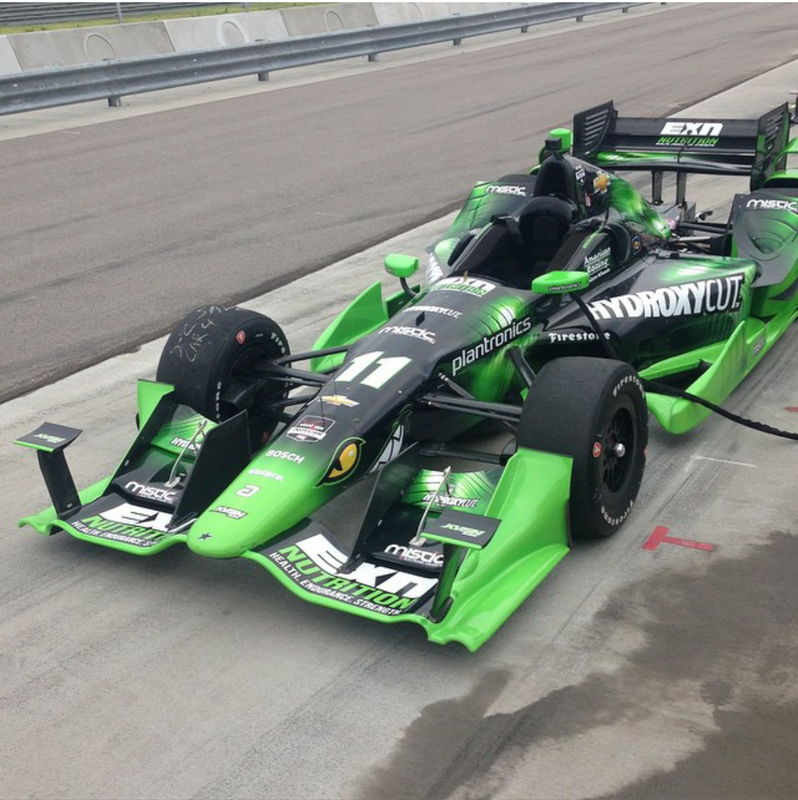 Note how strikingly similar this is to what Mercedes uses. It's not slotted, but the overall shape very much suggests a similar solution.
Trinidefender called Mercedes' their "inside endplate" (or however we want to politically correct call it) a vortex generator tunnel, since although you are very correct to state it works like an evolved endplate, we still have that vertical piece of bodywork next to it. Callinng both "endplates" will be relatively confusing to start off.
Second, you purple dotted where you believe the vortex would start to shape up. That's only partially true; the vortex starts at every point where the trailing edge of the arch meets trailing edge of it's associated wing element, in the tips. That means we actually have 6 vortices forming right in front of eachother! This vortices however merge with eachother inmediately, since they are in eachother path and are all rotating in the same direction, forming one large vortex exiting the back of the wing.
This vortex is very powerful, but we do not know how long it actually lasts before breaking up. When a vortex breaks up, it leaves a patch of very volatile air, hence why Trinidefender stated "either a vortex or a wall of volatile air". The vortex will probably be extra prone to break up inside the turbulent air of the tyre wake on the inside, but again we don't know by how much. If I personally had to guess, the vortex survives and meets up with the brake ducts.