First, I don't know if this has been posted already or discussed already, since I am quite new to this forum and so not aware of all what was discussed here so forgive me if this thread is useless.
Secondly I know this is mostly a F1 forum, but I am sure there are many people interested in sportscars. I also know there are many historic races around, but my idea is different.
Now that this is said, let's enter the "time machine".
I have always been frustrated to see the old sportscars (or F1 cars) racing on the modern circuits. I mean it just doesn't look right. Like having those 2000s helmets on 1960s cars. It just looks wrong. So the idea is to try to bring the legendary cars, the drivers and their old/original safety equipments, and put them on the original race tracks.
The "championship" or rather the exhibitions would be of no more than 5 per year on a list of tracks that can be somehow converted back or close to what hey used to look like :
-
Spa-Francorchamps
(the 14km version)
-
LeMans
(without chicanes and the first dunlop S)
-
Oesterreichring
(not the actual Red-Bull Ring)
-
Monza
(including the oval)
-
Nürburgring
(Nordschleife of course)
-
Brands Hatch
(long version)
There would be 1 race for each decade per event, with 2 practice sessions the day before, and the starting order randomly chosen :
-1960s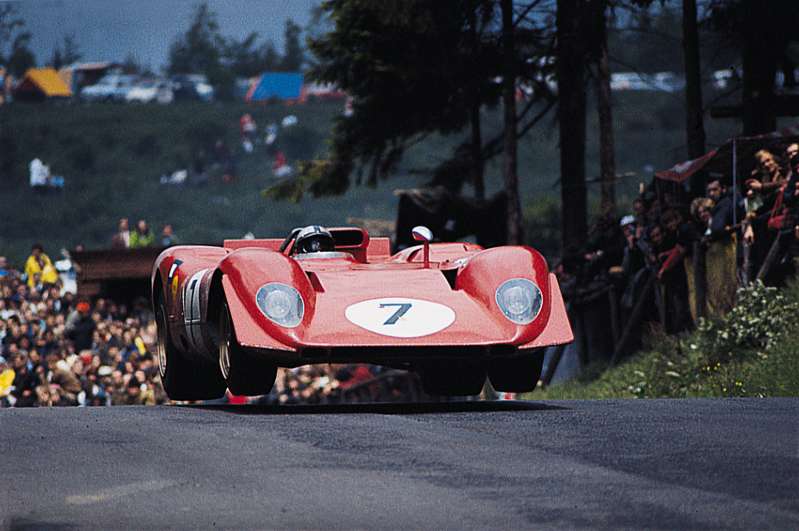 - 1970s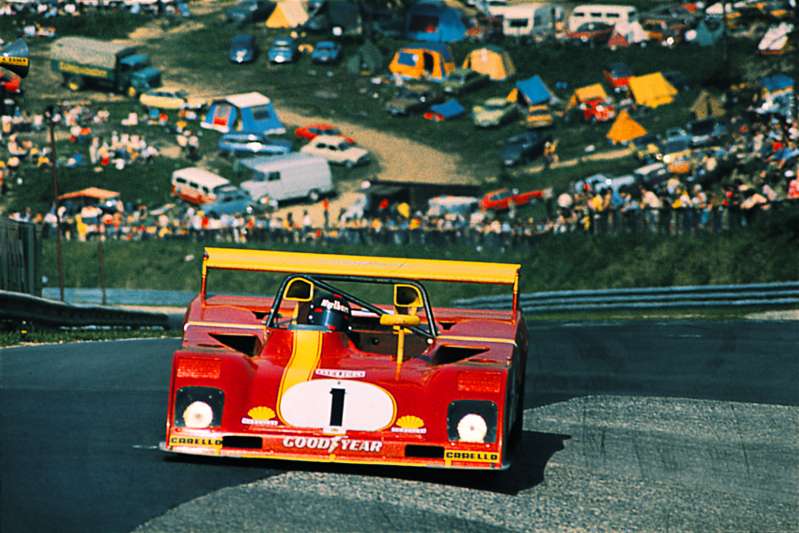 - 1980s
Of course I see the discussion about safety problems rising with speeds that could be achieved on these tracks. My answer is that there would be no classification at the end of each "race". So the drivers won't push the cars to their limits all the time. It doesn't forbid them to attack but at their own risk of course. I don't want to see a parade, but the drivers could still push. Take the tracks for example :
-
Spa-Francorchamps
: let the drivers "race" in the modern section, but take it easy in the road section
-
LeMans
: let the drivers "race" all the way with top speed limitation by gearbox ratio (they just have to take the gearbox of a normal track if possible)
-
Oesterreichring
: except the old section, the rest is up to FIA regulation
-
Monza
: except the oval, the rest is also up to FIA regulation
-
Nürburgring
: no limitation
-
Brands Hatch
: no limitation
So as you can see, it wouldn't cause much problem, even to have proper races, except at Spa where the safety may not be optimal on the old section of the track.
That leaves us the problem of spectators. Unlike a rally event or a hillclimb event where you can (not really allowed but you can) go wherever you want, there would be spectators zones in which spectators could stand (there is no grandstand at Burneville for example). Tickets would not cost anything.
The organisation would be there to close the roads to allow the cars to be driven on a closed circuit and to control the spectators.
And where to find the money ? There is the main problem. A large sponsor has to be found or maybe a few of them. I am thinking about Porsche for example. They have a huge museum and for sure they have more cars hidden in the garages. So why not taking them out and put them on the track ? They could also take care a bit of the cost of the competition since this is a way to show their racing heritage "for free".
All this are just ideas but need of course discussions and consideration on many other parameters, but do you think there would be interest in having historic cars on historic racetracks with "historic looking" drivers ?