US F1 Team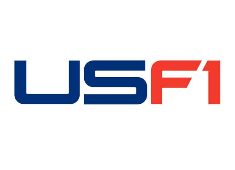 Based in: Charlotte, North Carolina, United States / Alcañiz, Aragon, Spain
Founded: 2009

Website: http://www.usgpe.com/

Peter Windsor: Team principal
Technical director: Ken Anderson
Team manager: John Anderson
US F1 Team is a Formula One team which has been granted entry to Formula One in the 2010 season. It was inaugurated by former Haas CNC Racing technical director Ken Anderson and journalist (and former Williams and Ferrari manager) Peter Windsor. Its main aim is to draw American attention to Formula One and try to get US talent through to F1. During Formula One's winter break, YouTube's Chad Hurley invested in the team while John Anderson joined the team as team manager.
On 12 June 2009, it was announced that the team was granted entry in Formula One. Earlier in the year, Peter Windsor mentioned in a live television broadcast that a deposit was made to Cosworth to ensure an engine supply for 2010.
Little was known about the team, and the FIA's approval in two consecutive expections could not silence the initial critics. Bernie Ecclestone also repeatedly voiced his doubts that the team could make it to the Bahrain GP grid, the first race of the 2010 season. By half January, the team also did not announce any drivers, despite rumours of eyeing Danica Patrick or Jacques Villeneuve.
One week before the 2010 entry deadline, the team reportedly tried to get its entry postponed to 2011 as they realised they were unable to make it to the start of the first GP. The FIA declined the team to miss the first few races, and upon publication of the final 2010 teams list, US F1 was removed, leaving the 13th slot on the grid open, not even granting the entry to Stefan GP.
Cars
All Formula One cars of US F1 Team

| Car designation | Race years |
| --- | --- |