Token Racing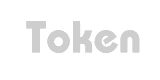 Based in: Woking
Founded: 1973 (active 1974)

Principal: Tony Vlassopoulo, Ken Grob
Following their success in winning the European Formula 2 Championship, Ron Dennis's Rondel Racing decided to embark on a Formula 1 project. The car was designed and part built when the principal backers, Motul Oil, pulled out of the project, which lead to the demise of Rondel racing and its ultimate liquidation. A number of the employees of Rondel were inspired to offer their services in building the car if other backers could be found.
Tony Vlassopulo and Ken Grob purchased the design and completed parts from the liquidator with further financial help from Chris Meek, who supplied the engine, Ford Cosworth D.F.V. No. 178, and driver Tom Pryce.
Token Racing Ltd was, therefore, formed in February 1974, with former Rondel partner Neil Trundel in charge of production and the car's designer Ray Jessop c. Eng. A.F.R.Ac.S., very much in attendance. Others working on the project included Alan Englad, Jim Rose of Safir Engineering and Gordon Horn, who claims to have called the project TOKEN from To(ny) and Ken.
The project ended due to a lack of sponsorship and their talented driver Tom Pryce leaving the team in favour of Shadow.
Cars
All Formula One cars of Token Racing

| Car designation | Race years |
| --- | --- |
| Token RJ02 | 1974 |