Equipe Gordini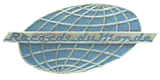 Based in: Paris
Founded: 1945 (active 1950-1956)

Principal: Amedee Gordini
Amedee Gordini made his name with a tuning operation in the 1930s and with his Simca-Fiat based sports cars. He built his first Simca-Fiat based single seater in 1946 at his Boulevard Victor workshop. These were developed into 1.5 litre versions, known as Simca-Gordinis.
He confused his workforce by trying to run the same car in both F2 and F1 events with supechargers being the only difference. The same idea was tried in 1951 and when success was not forthcoming Simca ended the partnership.
Gordini seemed to thrive on the financial adversity and in 1952, the first year of the Formula 2 rules, the team won one non-championship race and scored several respectable championship finishes. With the arrival of the 2.5 litre rules the 6-cylinder cars were replaced with 8-cylinder affairs although by now the tide of change was running against Gordini.
The team faded away in the late fifties, whilst Amedee began experimental work for Renault.
Cars
All Formula One cars of Equipe Gordini

| Car designation | Race years |
| --- | --- |
| Gordini T16 | 1952 - 1956 |
| Gordini T32 | 1955 - 1956 |