J B Naylor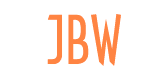 Based in: Stockport
Founded: 1957 (active 1960-1961)

Principal: Brian Naylor
Stockport motor dealer Brian Naylor was a semi-professional driver who made his name in the 1950s as one of the few British drivers to compete regularly in continental events.
To secure better finances he often ran in unusual cars including his own Lotus based sports cars. In 1959 Naylor arranged for his chief mechanic Fred Wilkinson to build an F1 car based on a Cooper single seater.
He tried again in 1961 with the Type 2 car, another Cooper copy with a Climax engine fitted. On its debut it was over ten seconds off the pace.
The name was a combination of Naylor's initials J B and Wilkinson's surname.
Cars
All Formula One cars of J B Naylor

| Car designation | Race years |
| --- | --- |