Mercedes add slim fence on front wing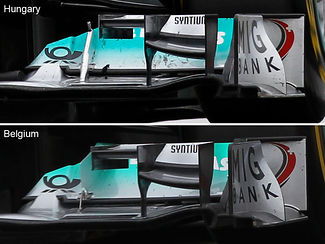 Mercedes GP have slightly changed their front wing at the Belgian GP by adding a fence close to the inner edge of the wing's main flap. Until the Hungarian GP, Mercedes had the front wing flap adjuster in that place, a remainder of the automatic front flap adjuster from last year.
So, instead of doing it close to the nose of the car, mechanics now have to add of remove 'clicks' off of the flap at the sidepod panel - as is the case on most other cars.