F1 2017 explained: Power unit changes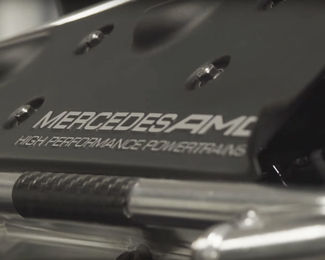 Following up on their videos on regulation changes, Mercedes have now highlighted the impact of these changes on the power unit.
In essence, it comes down to coping with the difficulty of having more full throttle each and every lap, while having to work against the increased drag that comes with the additional downforce. The increased stresses that will be put on the engine have resulted in a slightly heaver power unit for Mercedes, whereas the cooling requirement have also gone up so that the engine does not overheat while it is burning more fuel, and hence rejects more heat.
Mercedes' engine chief Andy Cowell also explains why a 10% increase in full throttle per lap resulting in only a 5% increase in allowed fuel for the race, resulting in the availability of 105kg of fuel for each and every race in the 2017 season. Cowell said "this will at least prevent the crazy fuel saving measures that we have seen during 2014".