F1 2017 explained: Key changes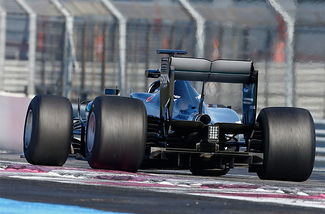 The regulation changes for 2017 are quite extensive, to such a measure that many designers have said it's their biggest change they have had to cope with in their careers. Lots of details have changed, but there are a number of highly impacting changes, aimed primarily at increasing downforce and enhance the way a Formula One car looks.
The front wing for instance will feature a swept forward shape while also being wider by 7.5cm each side. The latter provides additional downforce, while the former is meant to improve the looks as well as lengthen the nose a little bit, enabling teams to pass the front impact tests more easily.
The rear wing was also transformed, located 150mm further back, and 150mm lower while being wider as well, resulting in more downforce and an increased cooperation with the diffuser, which will additionally provide more downforce. Even though it could complicate designs a little bit, there was always going to be the necessity of a rear wing redesign due to the larger diffuser.
Thanks to Mercedes, we've got the highlights lined up in two clips. One indicating car changes, the other highlighting the impact of the wider tyres we'll see in 2017.