Midland F1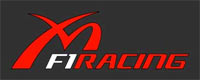 Based in: Silverstone, Northamptonshire, United Kingdom
Founded: 2005 (active during 2006)

Website: http://www.midlandf1.com/

Managing director: Colin Kolles (2005-...)
Sporting director: Adrian Burgess (2005-2006)
Marketing director: Christian Geistdoerfer (2005-...)
Technical director: James Key (2005-...)
Chief Designer: John McQuillian (2005-...)
Chief aerodynamics: Simon Philips (2005-...)
MF1 Racing is a Russian Formula One team. It was created by Russian-born Canadian Alex Shnaider by purchasing the Jordan team in 2005. Shnaider is co-founder of the Midland Group, a large construction company in Russia.
The team was founded by buying Eddie Jordan's Jordan Grand Prix Ltd team that had been struggling the last several years. In fact Midland bought Jordan out even before the 2005 season but opted to compete with Jordan's yellow livery during that year. Initially Italian performance car makes Dallara was contracted to design Midland's cars. It came however to a split after financial problems arose at Dallara's side.
On 19 January, the Midland Group announced the appointment of Dr. Colin Kolles and Christian Geistdoerfer to hold key management positions within the newly established Midland F1 team. Dr. Kolles was appointed Managing Director, while Christian Geistdoerfer accepted the role of Marketing Director. Prior to joining Midland F1, Dr. Kolles was the driving force behind Kolles Racing and TME Racing, two successful contenders in the ultra-competitive Formula 3 Euro Series. Following a brilliant racing career that spanned 15 years and earned him two World Rally Championships (1980, 1982), Christian Geistdoerfer went on to establish two international sports marketing agencies, PRODRIVE and P&W Consulting GmbH. However, during 2005, the team lost its team principal Trevor Carlin after seven races and lost car designer Mark Smith also.
Midland sees in 2006 the first real F1 season with a completely new livery and customer Toyota V8 engines. The team was continuously faster than Super Aguri but remained a backmarker in its short existance. Neither Tiago Monteiro or Christijan Albers could change that.
Halfway through the season, rumours emerged about a buyout from the Dutch car company Spyker who finally took over the team before the Chinese GP of 2006. The team continued in its same base but changed its livery to orange and its name to Spyker MF1 Racing and eventually Spyker F1.
Cars