Lotus F1 Team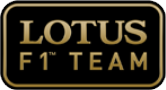 Based in: Enstone, UK
Founded: 2010 (active 2010-2015)

Website: http://www.lotusf1team.com/

Chairman: Gérard Lopez
Team Principal: Eric Boullier (until Jan 2014), Gérard Lopez (Jan 2014-Dec 2015)
Chief Executive Officer: Thomas Mayer
Chief Operating Officer: Patrick Louis
Technical Director: James Allison (until March 2013), Nicholas Chester (since May 2013)
Chief Commercial Officer: Steve Curnow
Deputy Technical Director: Naoki Tokunaga
Head of Aerodynamics: Dirk De Beer
Chief Designer: Martin Tolliday
Race Team Manager: Paul Seaby
Trackside Operations Director: Alan Permane
Chief Mechanic: Gavin Hudson
Lotus F1 Team operated under the name of Lotus Renault GP, which was essentially the same team as Renault F1, albeit now under ownership of GenII capital. This first year, it was claimed that the Lotus group was simply a title sponsor, but that lasted only a single year, as the team renamed to Lotus F1 Team in 2012.
This namechange was possible after settling a dispute with Tony Fernandes, the chairman of Malaysia1, a company that in 2010 ran its F1 team under the name Lotus F1 Racing, and in 2011 as Team Lotus with green and yellow livery. It was mainly this that drove Group Lotus into entering F1 in 2010, using the famous gold and black livery used for several years by Colin Chapman's Team Lotus.
The team's first gold-black Formula One car was the Lotus Renault R31, a revolutionary car with front exhausts. It started off well, but soon dropped down the pecking order as they found it difficult to develop the system. The design was therefore also ditched for 2012, in favour of the commonly used downwash exhausts.
Halfway through the season, Nick Heidfeld, who was brought in to replace the injured Kubica, was ousted as well and replaced by Bruno Senna. Although he did reasonably well, the car's performance was such that neither he or Petrov could do more than gather a few points here or there.
For 2012, the team have taken a more conventional approach on their car, while they also hired two new drivers. Kimi Räikkönen returned to Formula One after two dismal years in rallying while GP2 champion Grosjean was promoted to F1.
Cars