Prost Grand Prix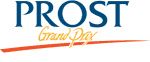 Based in: Magny-Cours, France
Founded: 1997 (active since 1997)

Chairman: Alain Prost
Technical director: Bernard Dudot
Sporting Manager: Cesare Fiorio
With Peugeot power and strong financial support from French sponsors, 1999 could be the best season in a long time for the French manufacturer, now owned by four-times world champion Frenchman Alain Prost.
Former racer Guy Ligier made the step up to Formula 1 with his successful sportscar team in 1976. Managing to find a more than healthy budget to run his team, there were some excellent results in the late 1970s and early 1980s, with drivers like Jacques Laffite, Didier Pironi and Patrick Depailler delivering the wins. The team went into the doldrums, however, and rarely produced the form its budget should have guaranteed. In 1993, Ligier's majority stake in the company passed to Cyril de Rouvre and, a year later, on once more to Flavio Briatore and Benetton Formula.
The team's valuable Renault engine contract was passed to Benetton, and the team took on Mugen Honda units for 1995. Briatore transferred Tom Walkinshaw over to shake up the team, and it looked certain that Ligier would end up being bought by the successful Scot.
This was not to be, and in 1996 the Walkinshaw connection was severed, leaving the team in dire straits. Ironically, the split was immediately followed by the marque's finest result for years, Olivier Panis winning the wet Monaco GP. The team returned to some mediocre performances, but the next potential owner was lurking in the wings. Early 1997 finally saw the team taken over by Prost, and renamed Prost Grand Prix. An exclusive contract for Peugeot engines was announced for 1998, but the team had to persevere with Mugen Hondas for the year. Podium finishes in Brazil and Spain for Olivier Panis promised much, but the Frenchman crashed heavily at Canada, breaking both his legs. With its lead driver forced to miss much of the season, Prost struggled with novices Jarno Trulli and Shinji Nakano until Panis's return at the Luxembourg Grand Prix. A commanding drive by Trulli in Austria, where he led for much of the race, and a dogged points finish for Panis on his return meant that Prost wasted no time in signing the pair for a further season.
After serious gearbox problems in testing, the team almost didn't start the 1998 season-opener as their car still had to pass a crash-test. They probably wished the damned thing had failed because 1998 was not a good year for the professor and his cars saw little of the chequered flag and were often the first to retire. For 1999 Peugeot are promising an improved engine and the team are claiming to have cracked their gearbox problems. On the driver front Panis is finally free of his metal legs and Trulli has been re-signed for another season perhaps this will be year France can finally cheer their team into the points.
Cars