machin wrote:

variante wrote: If you've got questions or want me to describe a topic depth, just ask

The diffuser..??!!!
What?!? I can't hear you...!!
"...ask me to show everything, but not my diffuser..."
crxdave wrote:On a serious note, inwash from the rear wheels is one thing I am struggling to contend with - any friendly tips?
Sure. Well...
Inwash is caused by high pressure accumulating on the front of the rear tires, which vents on the low pressure areas about the diffuser.
To decrease the strenght of this phenomenon you can, amongst other options, place the low pressure peak zone of your diffuser right in front of the tire, thus mitigating the high pressure source. Thanks to this configuration, the throath of you diffuser will also be fed with clean air.
You can also study the streamlines of the inwash and design the sides of your diffuser consequently, so that they will use the inwash energy to shed a vortex on each side flowing along diffuser's walls. On turn, the so formed vortices will help you contain further inwash thanks to their low pressure core (sucking and containng transversal flows).
Or...you can place strakes near the tires to "physically" contain the inwash. ...and maybe use those same strakes to shed vortices described in the previous case.
Another way is strategically blowing air (from you bodywork) towards the areas of interest, dampening the negative effects of the tires.
That's all i know about it. As a last note, i've used all of these techniques on my car but the last one.
Although i cannot show my actual KVRC diffuser, i can show you some bits of my F-SAE diffuser (just a concept, for the moment), which is of similar (yet not really identical...) philosophy. Here you can notice how the strong inward flows are transformed into an equally strong vortex.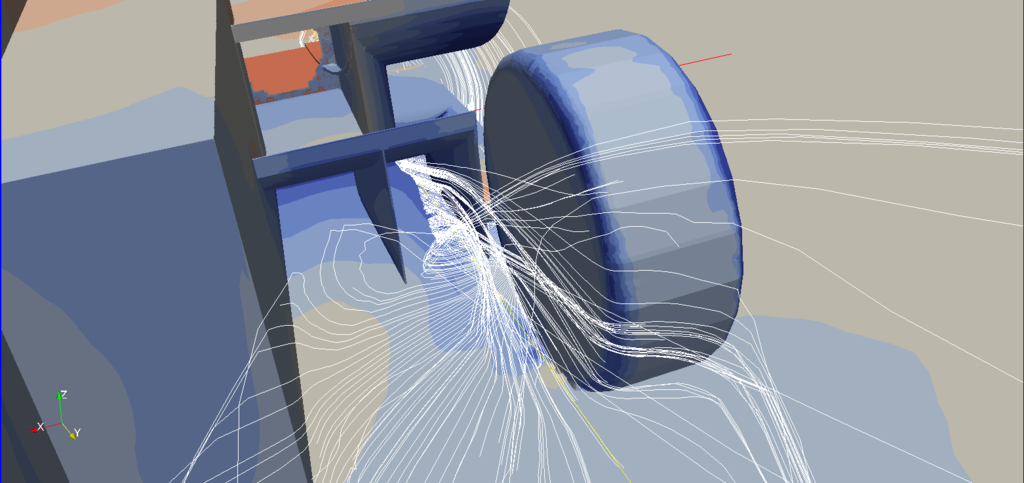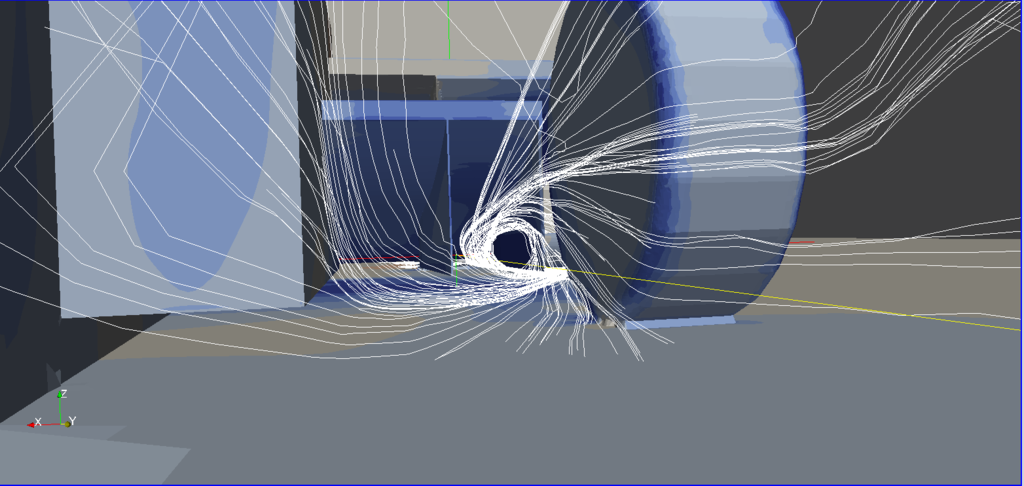 PS:
I don't know. You should ask Chris (cdsavage) about them: he created that image.