Red Bull follows FIA request to adapt camera mountings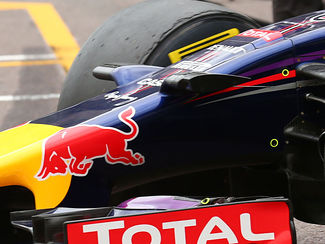 Red Bull Racing have finally had to abandon their camera mounts inside the nose cone after the FIA requested a modification. It appears that FOM was not all that happy about Red Bull's layout, making it impossible to have a sideways or rear facing camera within the mounting. After the front facing view was found insufficient as well, Red Bull already made a modification to the camera aperture in Spain, but have now had to abandon the layout.
Instead, the RB10 now features "traditional" mountings with a curved connection between the black FOM camera hubs and the nose to be able to locate the cameras in their mandatory position.