Since Alonso's announcement has as ull riled up again for the American golden race that is the Indy500,
let's go back in time to a story that possibly unfortunately never happened, and possibly fortunately it indeed didn't.
Why?
Ferrari might have stepped out of F1 back in the mid-eighties. They were definately serious in what they were doing,
and one can only use their imagination to what the history of F1 would have been like if the legendary Italian Marque really stopped their F1 activities back then. Perhaps they would have returned a couple years later, perhaps not. Perhaps they would have completely turned Indy upside down and they would have had massive success in America, or maybe it would have flopped alltogether.
Back in 1985, there was an interesting situation going on. Indy 500 and Champ Car (CART) series were doing fantastic. The cars participating were running the highest top and average speeds in the world, and many big manufacturers were starting to join. Porsche, Lotus, Alfa Romeo, and offcourse Mclaren has been part of the series years before, too.
In F1, things didn't look so great though. Enzo Ferrari was constantly in argument with FISA, and their latest announcement that they'd tone down the insane powerhouses into N/A 3.5 L V8's - thus banning the V12 engine, was the last straw for the Maranello team.
Enzo didn't want to stop running their prize posession: The mighty Ferrari V12, But FISA – The predecessor to the FIA, then led by the unrelenting Jean-Marie Balestre, was having none of it.
But Enzo was having even less of that, so Enzo went ahead and showed just how big of a pair he had. And despite this story having been marked as 'bluffing', his own son denied that completely.
Pierro Ferrari : "He wasn't bluffing," "He was serious."
After their public fallout with Balestre and FISA, Ferrari started something amazing : A Indy 500 competitor.
The project was called 'Ferrari 637' and after Marco Piccinini, Ferrari's Sporting Director back then investigated
and made some contacts in the sport and quickly aquired a March-Cosworth that they drove around Maranello
for a while and then started building their own.
The powerhouse - ironically - was a methanol-fueled 2.65 Litre 32-Valve V8 Turbo, which had it's exhaust system configured very innovatively inside the V instead of outside it and boasted 700+ HP figures.
Offcourse Ferrari also fabricated their own chassis, which was equally interesting. Superbly sleek and low, developed by Gustav Brunner, whom stated he took inspiration from the Williams FW09's design and converted into an Indy-spec chassis.
The result was stunning :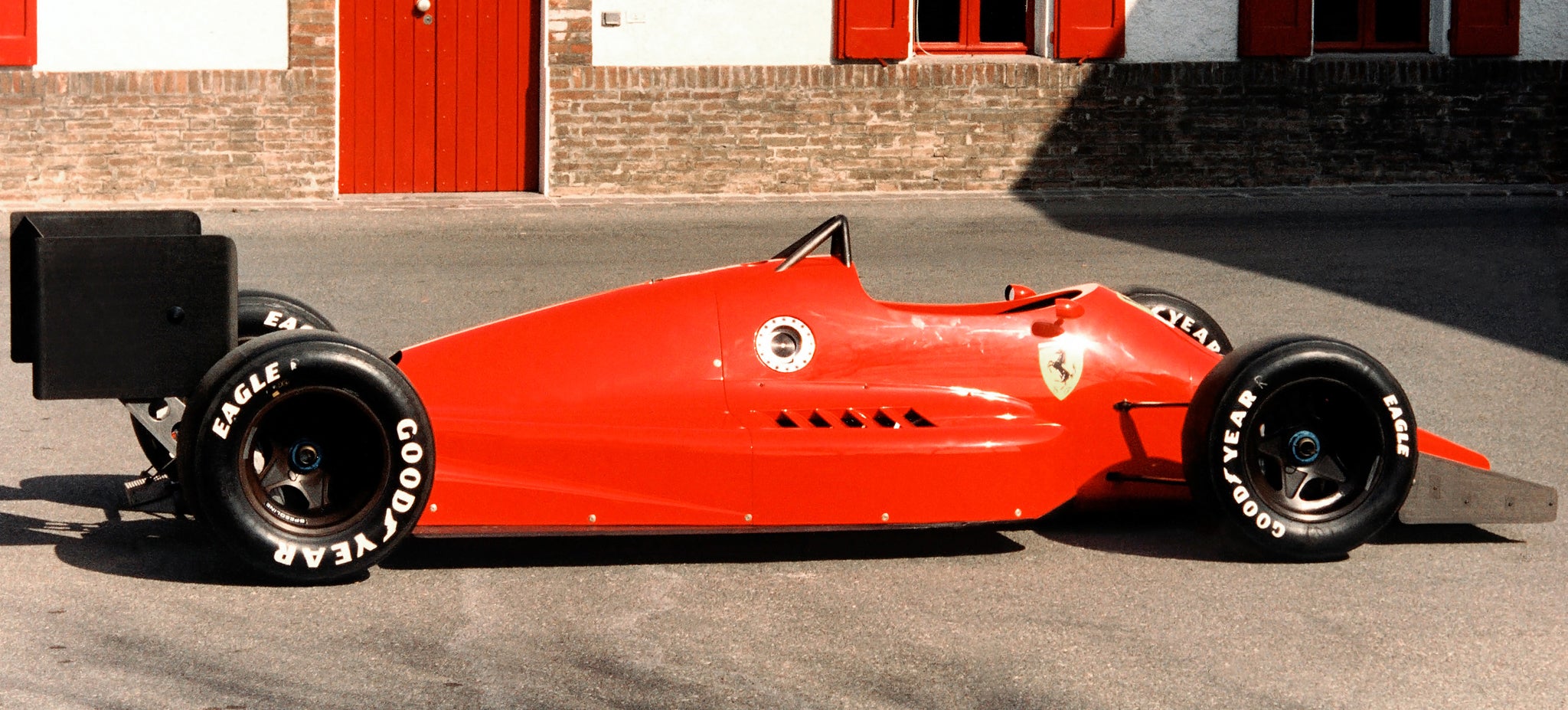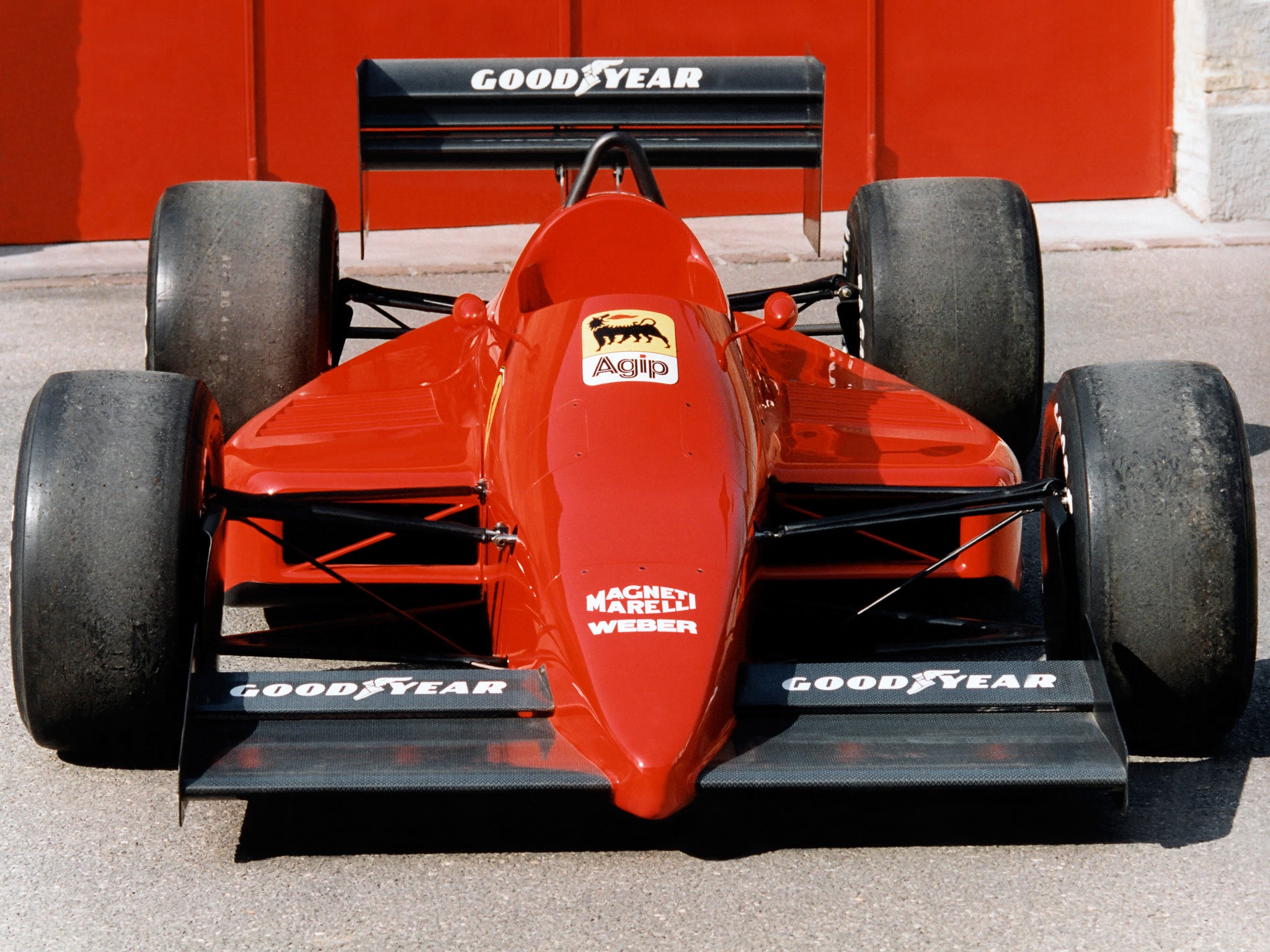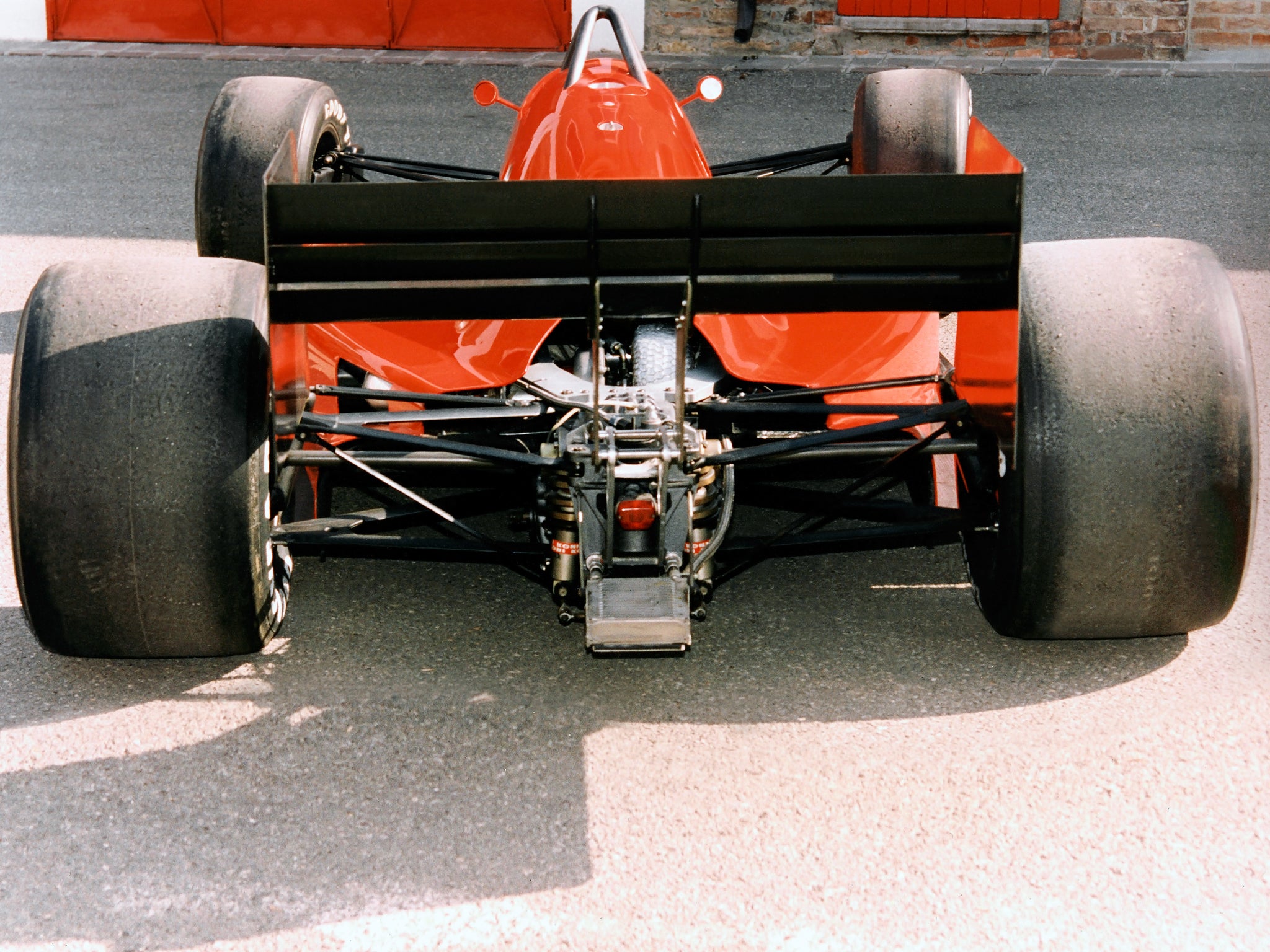 When the fully working prototype was completed, it was driven around the Fiorano track by Michele Alboreto, a signed Ferrari F1-driver back then, who liked it a lot and stated it surely would have been fast straight out of the box.
Enzo Ferrari was deadly serious about what they were doing. So serious even, that apart from the huge amounts of money spend on the project, that they had signed a three-year deal with TrueSports to race their Ferrari 637 in the Laguna Seca '86 Finale and participate the full 1987 season with Bobby Rahal behind the wheel, though also Andrea de Cesaris was concidered.
Still, there was uncertainty and most FISA members, also Balestre, were still not impressed and thought it was all a farce, a show, bluffing. In a final effort, which would shape F1 and Ferrari's future in F1 once and for all, whatever the outcome, there was a meeting between FISA and Ferrari.
Ferrari invited FISA and other parties to a meeting in Maranello to talk about F1's future. Aware of Ferrari's plans, even though not entirely convinced about the entire project, the representatives aimed to convince Ferrari to stay in F1. Enzo Ferrari stated he wanted to stay in F1 but if he has to ditch the V12 engine, he could 'not guarantee' he wouldn't persue other options.
To which - brilliantly orchestrated - the audience was stunned to hear a turbocharged V8 being ignited and roaring, to which Enzo quickly was to point the crowd to the actual existing Ferrari 637 Indy 500 competitor.
Suddenly, it hit home to the crowd and the FISA; Ferrari was not boasting, bluffing and bragging. They were about to pull out, leaving the sport in the cold, and leaving to have success in the states.
It didn't take long before Ferrari was allowed to keep running V12 engines, as long as they immediately would abandon their Indy project. The 637 was shelved and consigned to the deepest, darkest vaults of history at Maranello.
The rest is obviously history. Ferrari ran their V12's and aborted their Indy plans. It never happened.
It remains utter speculation on how the whole motorsports world would have looked like had Ferrari pulled out
and persued an Indy future. Would they have dominated the series? Would they have returened to F1? We will never know.
The 637 did finally make an appearance at Indianapolis, but it wasn't in the Memorial Day classic. In January 1994, Ferrari sent the car the Brickyard where it was put on display in the Indianapolis Motor Speedway Hall of Fame with a plaque that made no secret of its purpose. It read, "Ferrari. Designed to race at Indianapolis 500 in 1987."
Today, the 637 is on display in the Ferrari museum in Maranello, a stark reminder of when the Prancing Horse threatened to pull out of Formula One.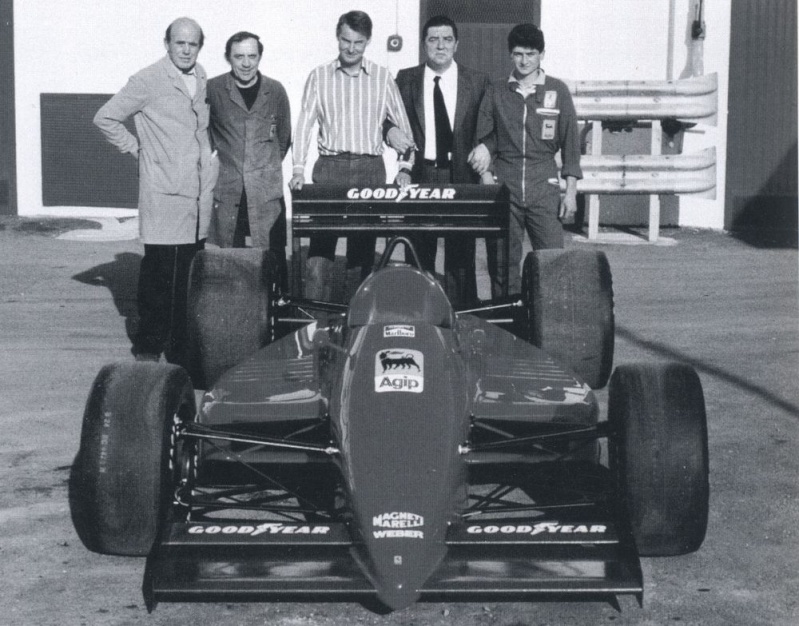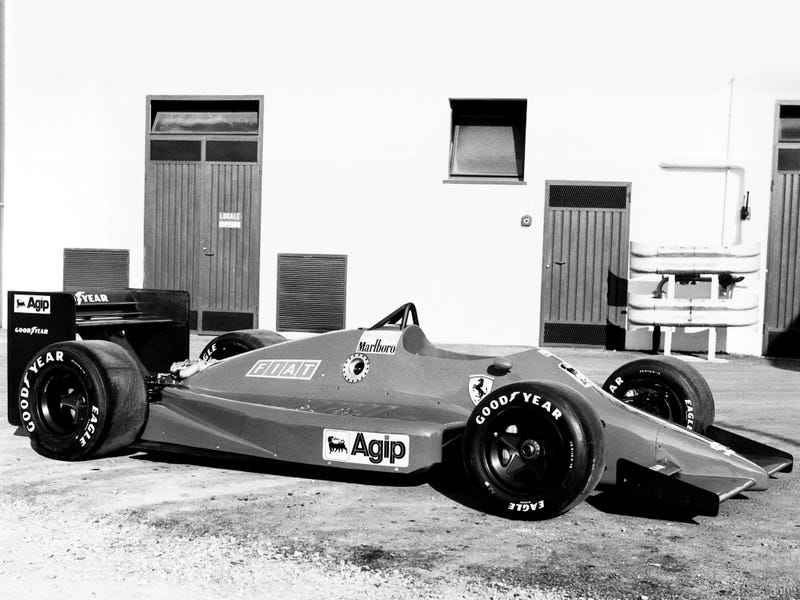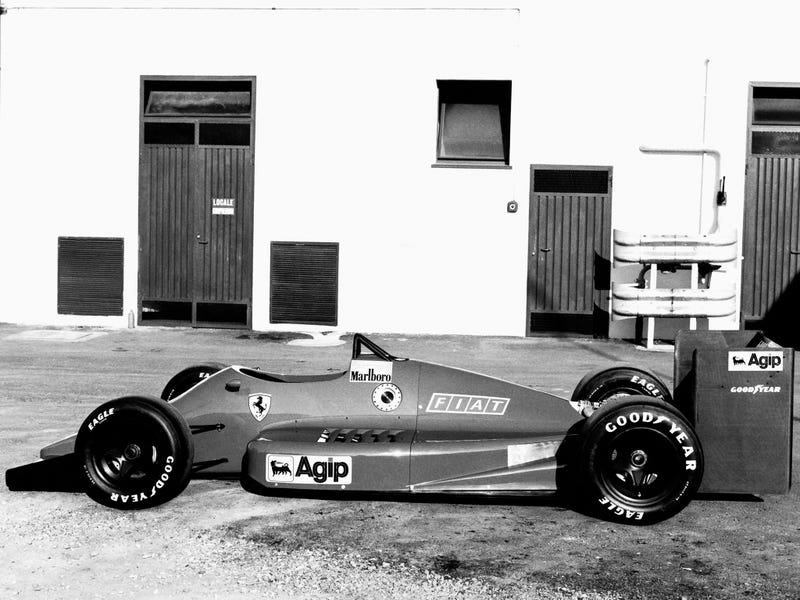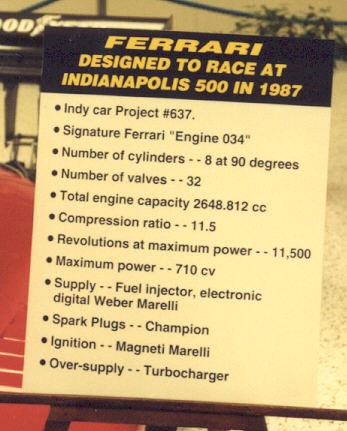 Source(s):
http://blackflag.jalopnik.com/the-incon ... 1781964011
https://web.archive.org/web/20160307150 ... it-threat/
credits to:
Scuderia Ferrari, Raphael Orlove (Jalopnik), and Rob Margeit (AutoAction).
I have summarised the above from the sources mentioned here.