Pandamasque

wrote:

↑

Tue Feb 15, 2022 5:30 pm

It looks like the upper arms are parallel to each other and are both in front of the pushrod, whereas the bottom arms have a traditional layout.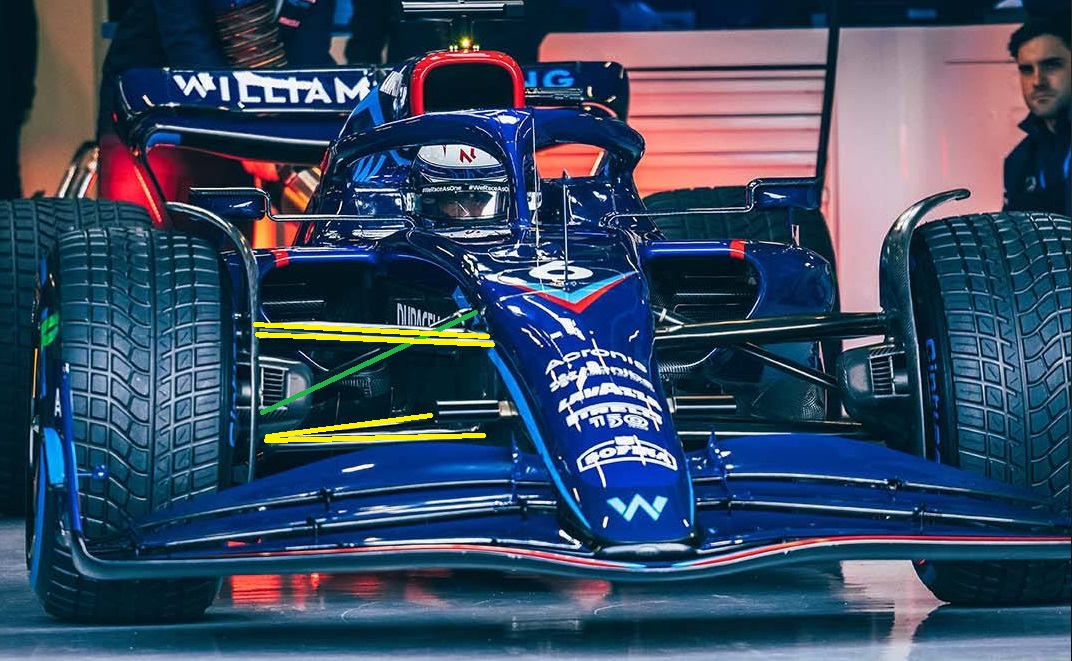 Have you ever seen anything like this? The secondary arm is likely just a track rod. That would make it single wishbone at the top.