Not a halo, but why go through all the trouble of finding a solution that sticks with the old notion of the open cockpit. Really, any solution which does not curtail full enclosure is set to bring issues or weaknesses. Just put in a fully enclosed canopy and be done with it.
I drew this up. It's on a 2016 chassis, which is still relevant: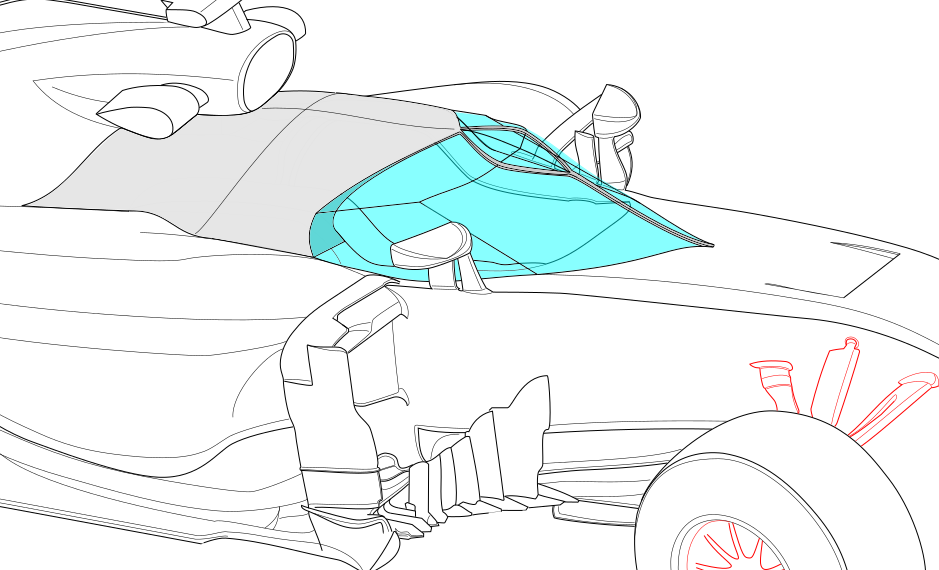 I made sure I used (relative) straight glass panels to avoid view distortion. The advantage of working with panels is in case the driver gets trapped, he or she should be capable of quickly removing the panels in the direction of an escape route, with the aid of quick release mechanisms. The biggest issue and time eater is when the driver has to get inside the car and the mechanics have to insert the panels, which I only assume is an emergency case when a driver wants to escape an angry team manager
.
And although I have to say so myself, that closed cockpit looks awesome.