Hello Tommy Cookers
From "your" link:
DKW supercharged engine layouts:
1. URe 250
2. ULd
3. SS 350 and URe 350
4. SS 250
5. US
6. Kurt Bang's opposed-piston prototype
image source:
The Twingles (1 to 5) have a not-compact combustion chamber with bad shape and large surface to volume ratio (say like the side valve 4-stroke enignes).
The opposed piston (6) combustion chamber is compact, an external scavenge pump is used, while 9 gearwheels do the synchronization between the two crankshafts.
Hello Issy
Quote from your link
https://www.motorsportmagazine.com/news ... -formula-e
wherein F1
Pat Symonds, chief technical officer of Formula 1, at the Motorsport Industry Association's energy-efficient motorsport conference:
"The opposed piston engine is very much coming back and already in road car form at around 50 per cent efficiency."
Does anybody knows which car he means?
Hello J.A.W.
You write:
"Pat Symonds may've been a follower of this thread, perhaps..."
Hello Saviour Stivala
Here is an animation of the TS-3: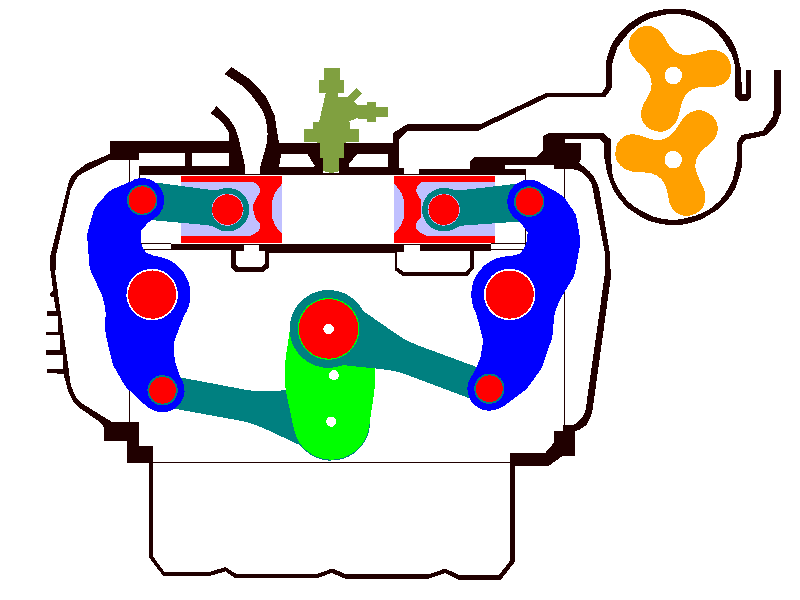 From the beginning the (blue) rocker arms were a problem. They oversize and oversize them until to be reliable.
Hello Pinger
You write:
"There's a fundamental difference that an engine driving a generator does not have to restrain any torque reaction via its mountings. Thus, they can be very compliant and very possibly sufficiently compliant to absorb the rocking couple of a 180 deg twin cylinder engine. A task made easier still if the engine only has to operate over a narrow rpm band. (A rubber mounted RG250 engine is beautifully smooth at high rpm and at lower rpm the mounts soak up the vibes)."
A Wankel REM (Range Extender Module):
or an OPRE REM (more at
https://www.pattakon.com/opre1_files/pattakonOPRE.pps
) :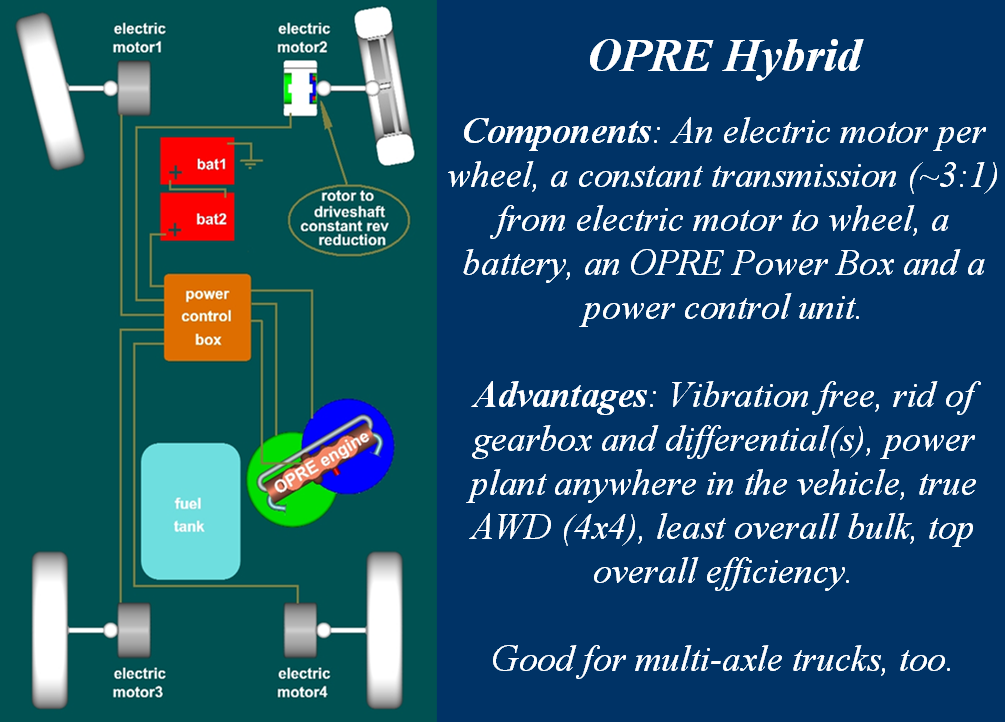 or a PatOP REM:
are, among others, rid of unbalanced inertia forces, too.
Thanks
Manolis Pattakos