Hello all.
PORTABLE FLYER PROGRESS
In the following photos they are shown the first OPRE Tilting prototype engine (at the center; its casing, pistons, connecting rods and covers are made of billet aluminum "7000") surrounded by ten "all-cast" OPRE Tilting Engines (made of A356-1 aluminum alloy (6.5-7.5% Si, 0.3-0.45% Mg); the material is from used light-alloy car-wheels):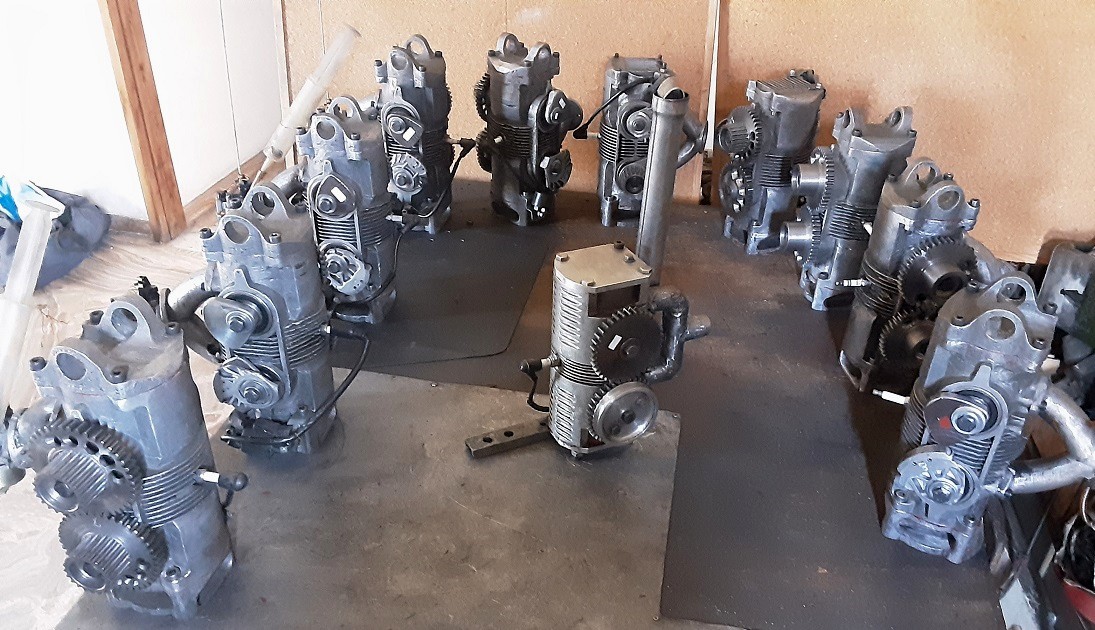 Two of the engines (4th and 5th from right, those with the short top covers), are "broom version" power plants (power output from opposite side of the two crankshafts).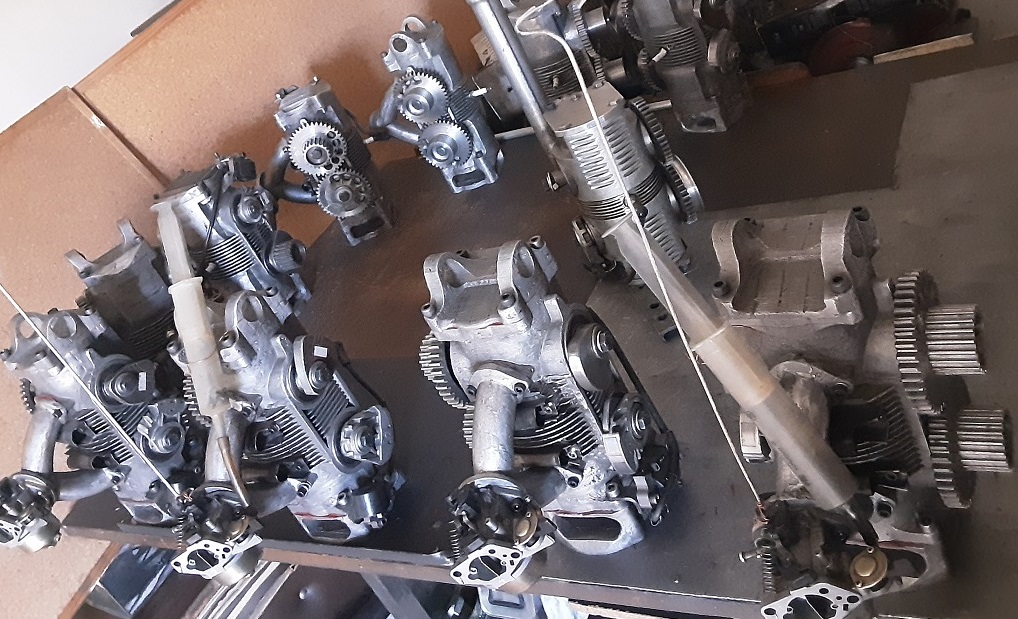 The ten "all cast" engines are for four Portable Flyers and two "Broom" Flyers.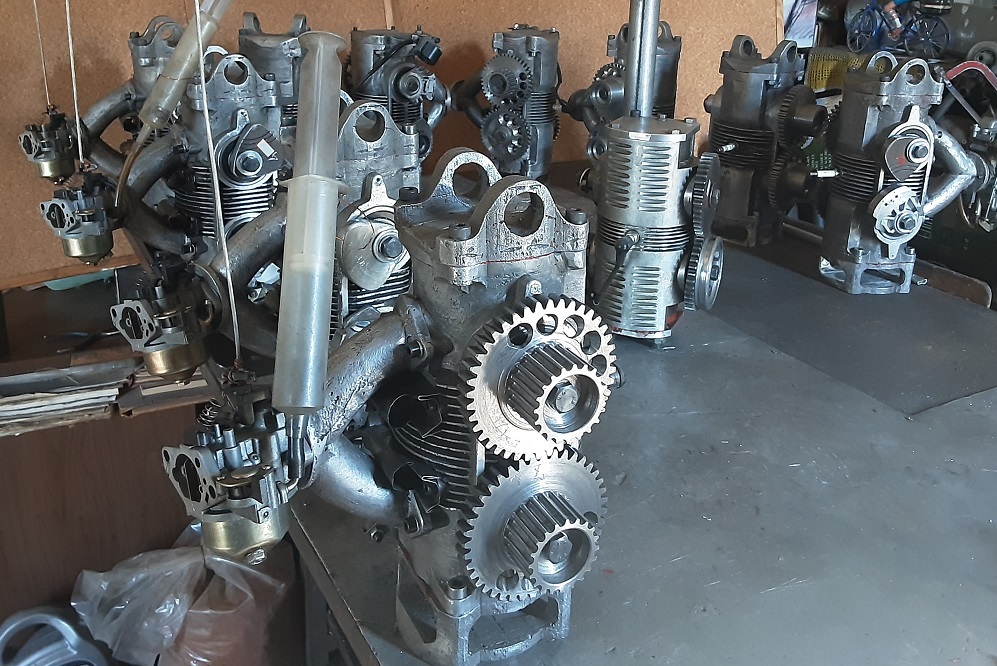 What is missing is:
the ignitions from the three engines at right (first photo),

the machining (CNC mill) of the sprockets on the hubs of the 8 synchronizing gearwheels (the rest 12 are ready),

better carburetors (or, preferably, fuel injection),

propellers with their sprockets and toothed belts,

and

the frames securing the engines to pilot's body.
Here is how the "DEVICE TECHNICAL REPORT" for the GoFly / BOEING contest begins (more at
https://www.pattakon.com/GoFly/index.html
) :
PORTABLE FLYER ARCHITECTURE AND BASIC DESIGN CHARACTERISTICS

The PORTABLE FLYER comprises two OPRE Tilting Engines secured to each other to form (with their casings) the personal flying device's "backbone".
The one engine drives two counter-rotating propellers arranged above the backbone, the other engine drives two counter-rotating propellers arranged below the backbone.
The following presentation deliberately focuses on the engines because the PORTABLE FLYER is actually its engines . . .
The Portable Flyer is actually its engines.
Thanks
Manolis Pattakos