Last year at Spa-Francorchamps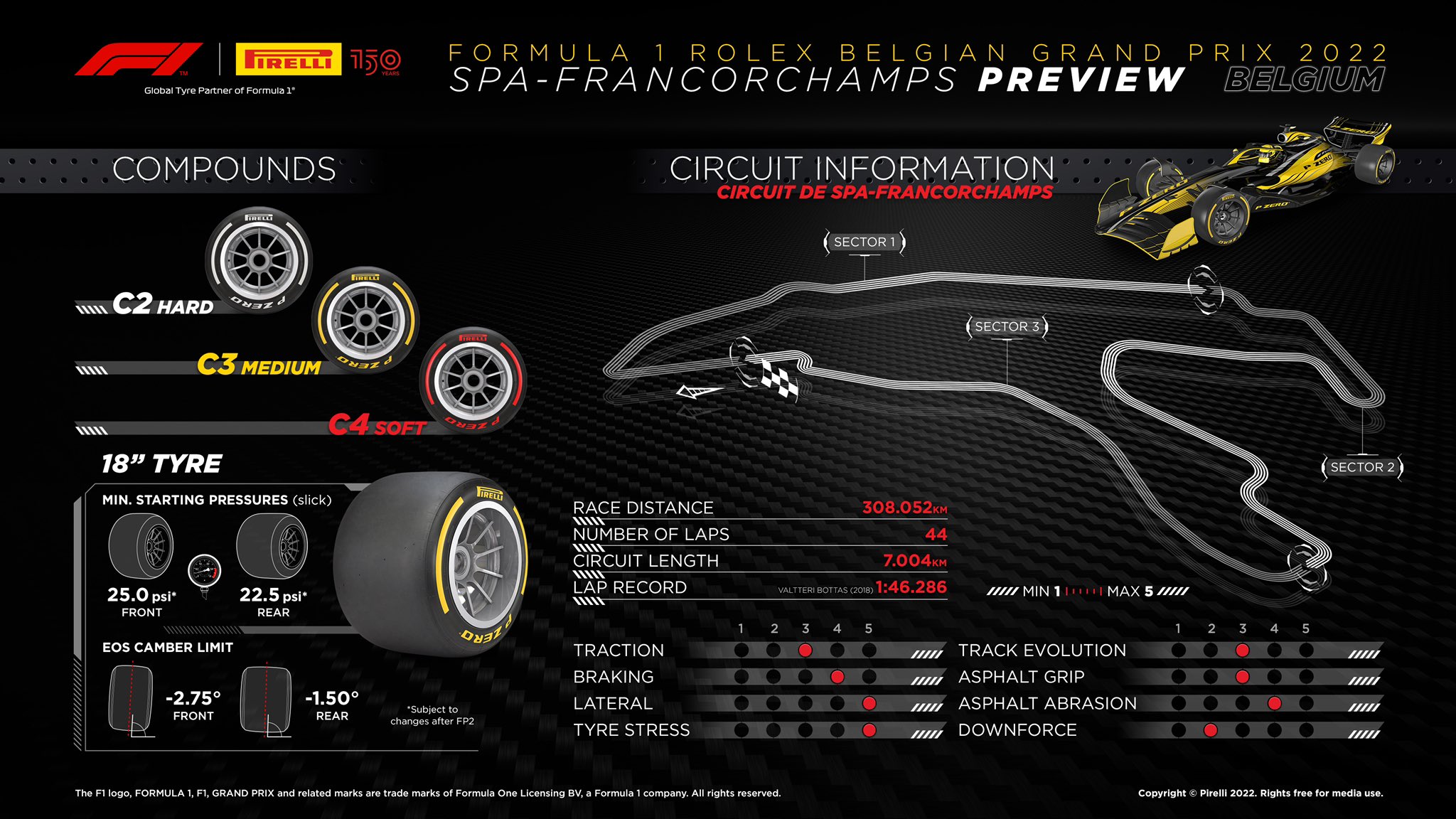 European time:
The 2021 Belgian Grand Prix (officially known as the Formula 1 Rolex Belgian Grand Prix 2021) was a Formula One motor race held on 29 August 2021 at the Circuit de Spa-Francorchamps.
The race was won by Max Verstappen, ahead of George Russell and Lewis Hamilton.
Originally intended to be to run over a distance of 44 laps, due to very wet conditions

only two laps took place behind the safety car

before a red flag brought an end to the race during lap three, with the regulations requiring the results to be taken from the end of lap one. As a consequence of this, half points were given to the drivers who finished in the top 10 positions.
Race results can be seen here:
https://en.wikipedia.org/wiki/2021_Belgian_Grand_Prix
This will be updated every 6 hours. It moves every hour.
NEW: 2022 Formula 1 Technical Regulations



- Central Floor Flexibility – changes to re-define the stiffness requirements of plank and skids around the thickness measurement holes.