Specification TJ V10 engine produced around 915bhp
Rod manufacturer> Pankl
Engine it came from show below.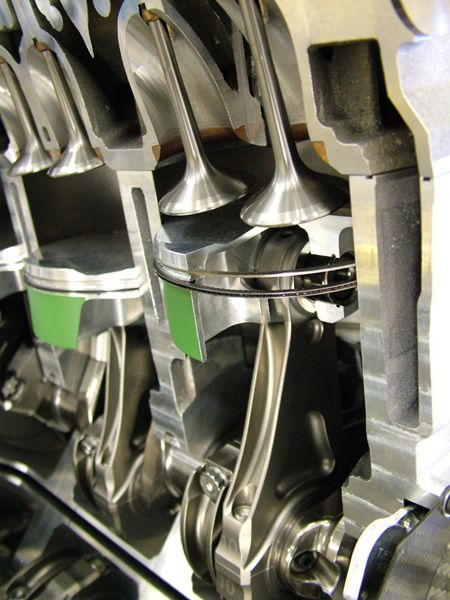 Standard Vw rod shown also for comparison.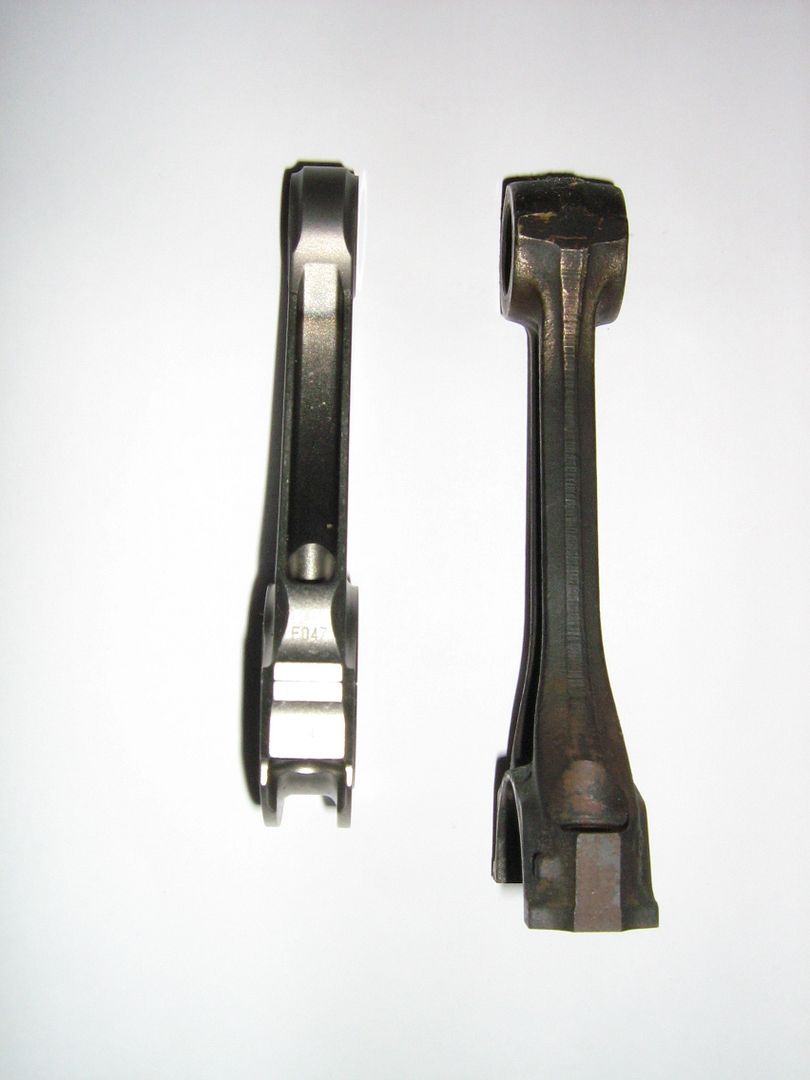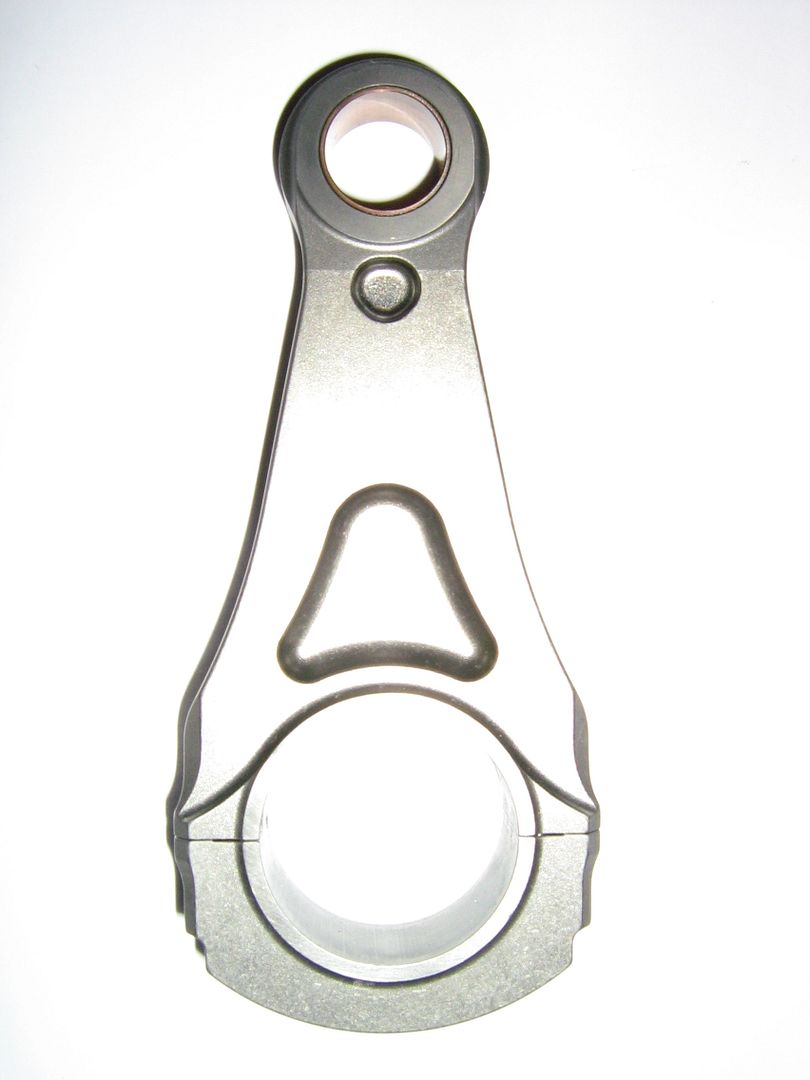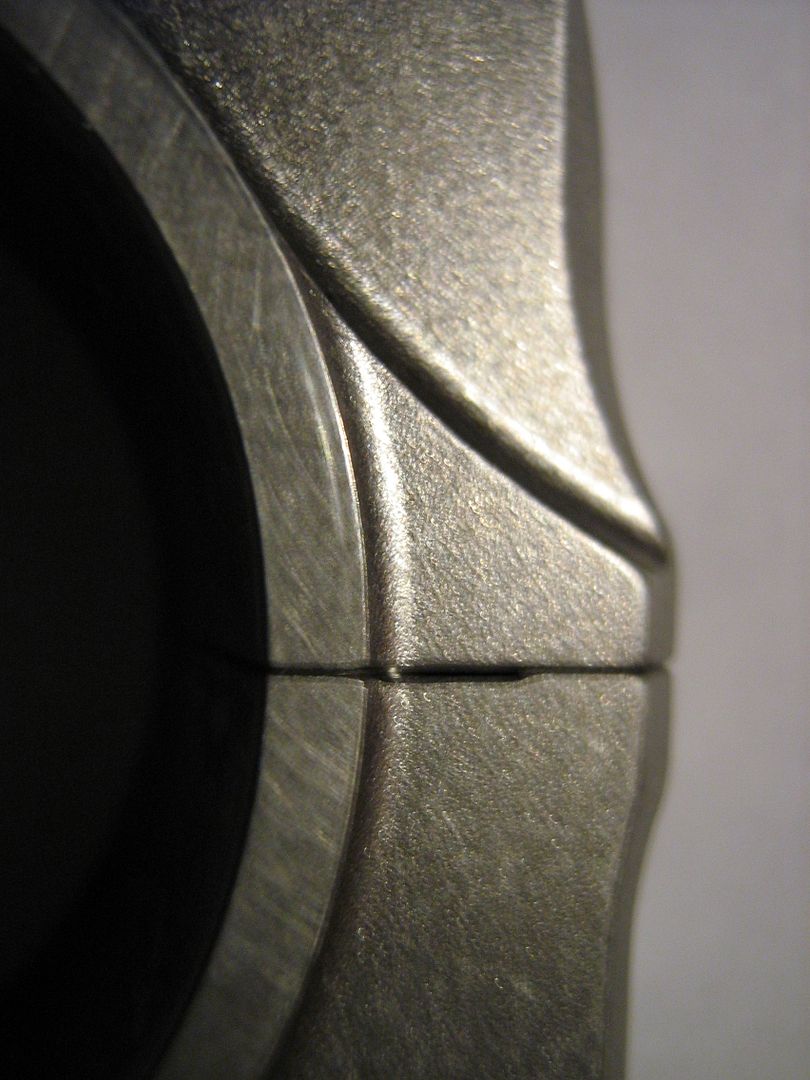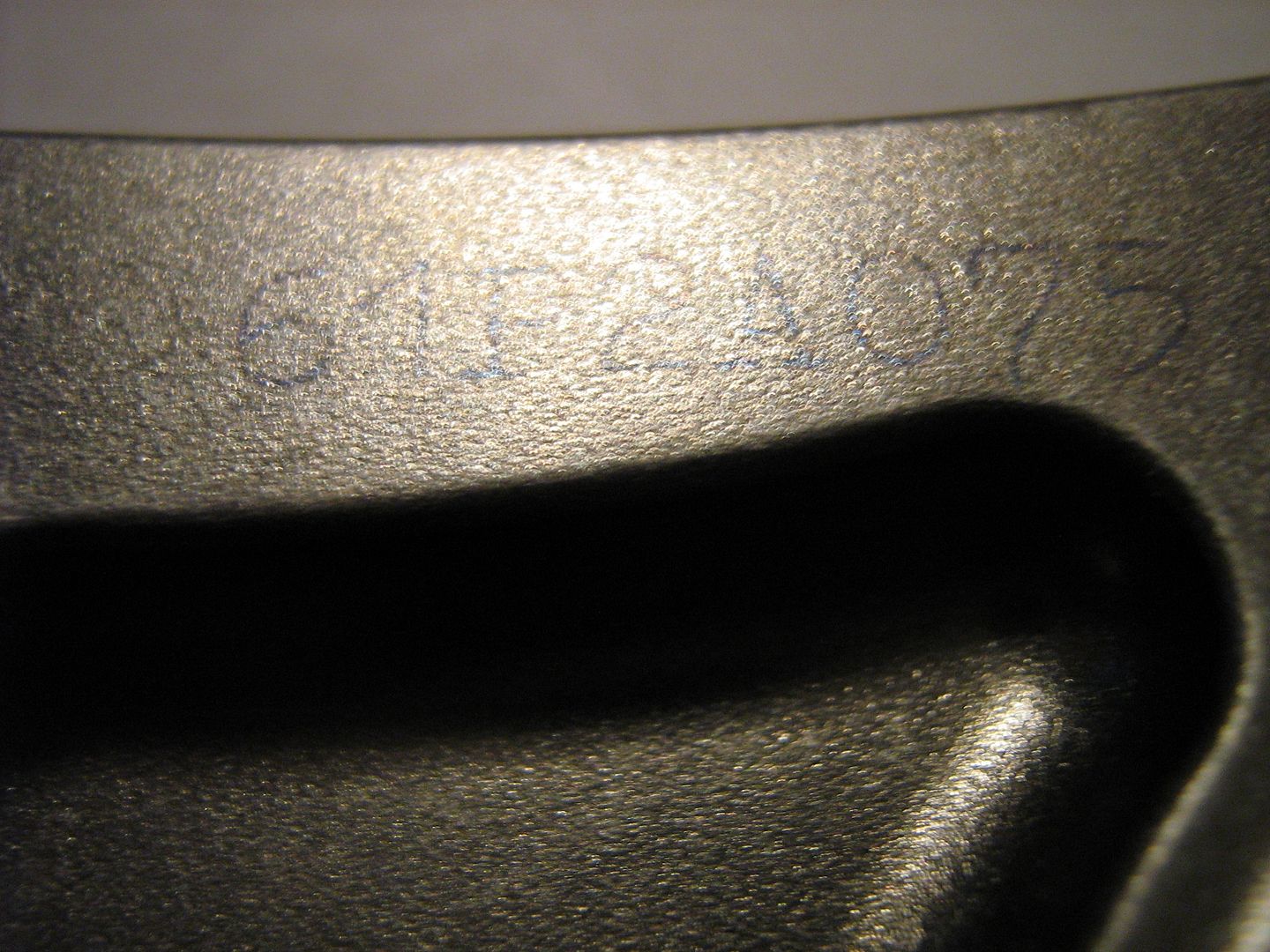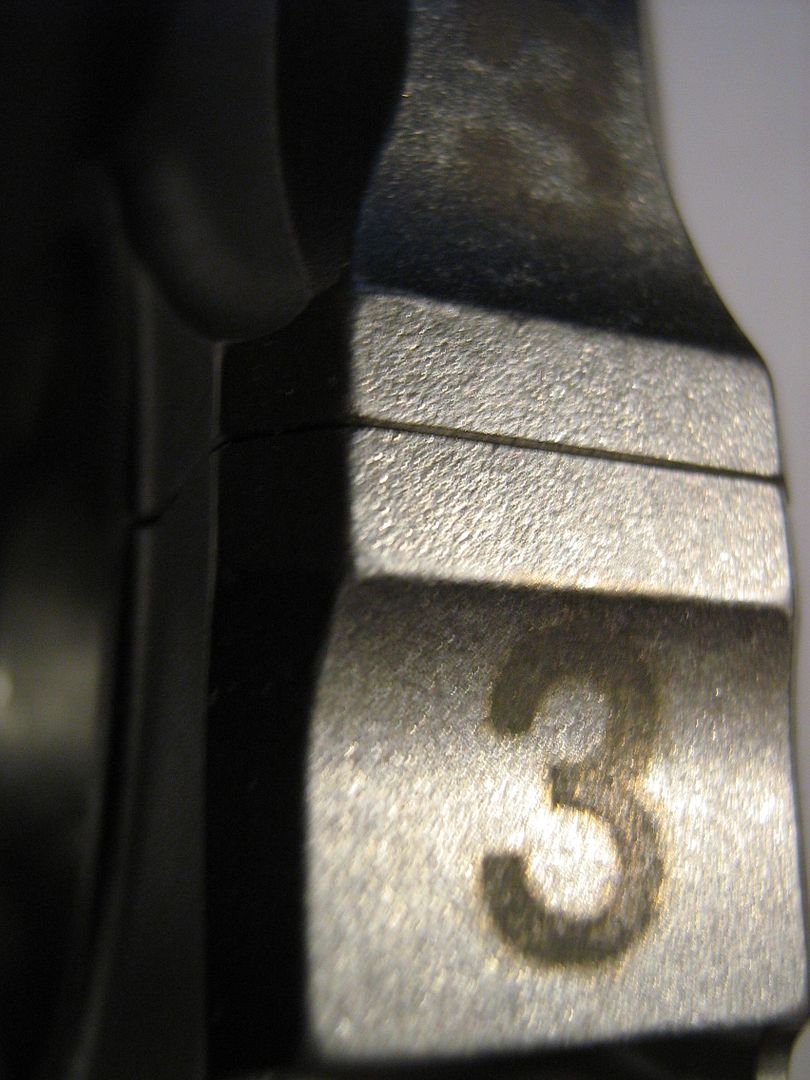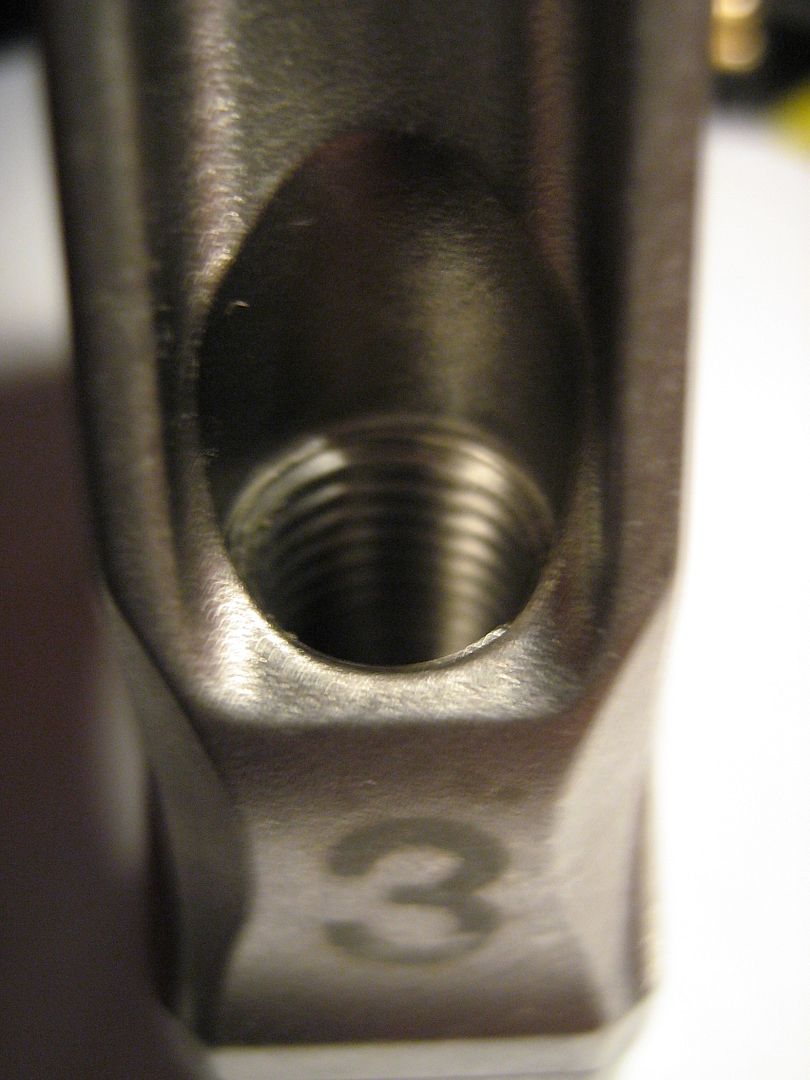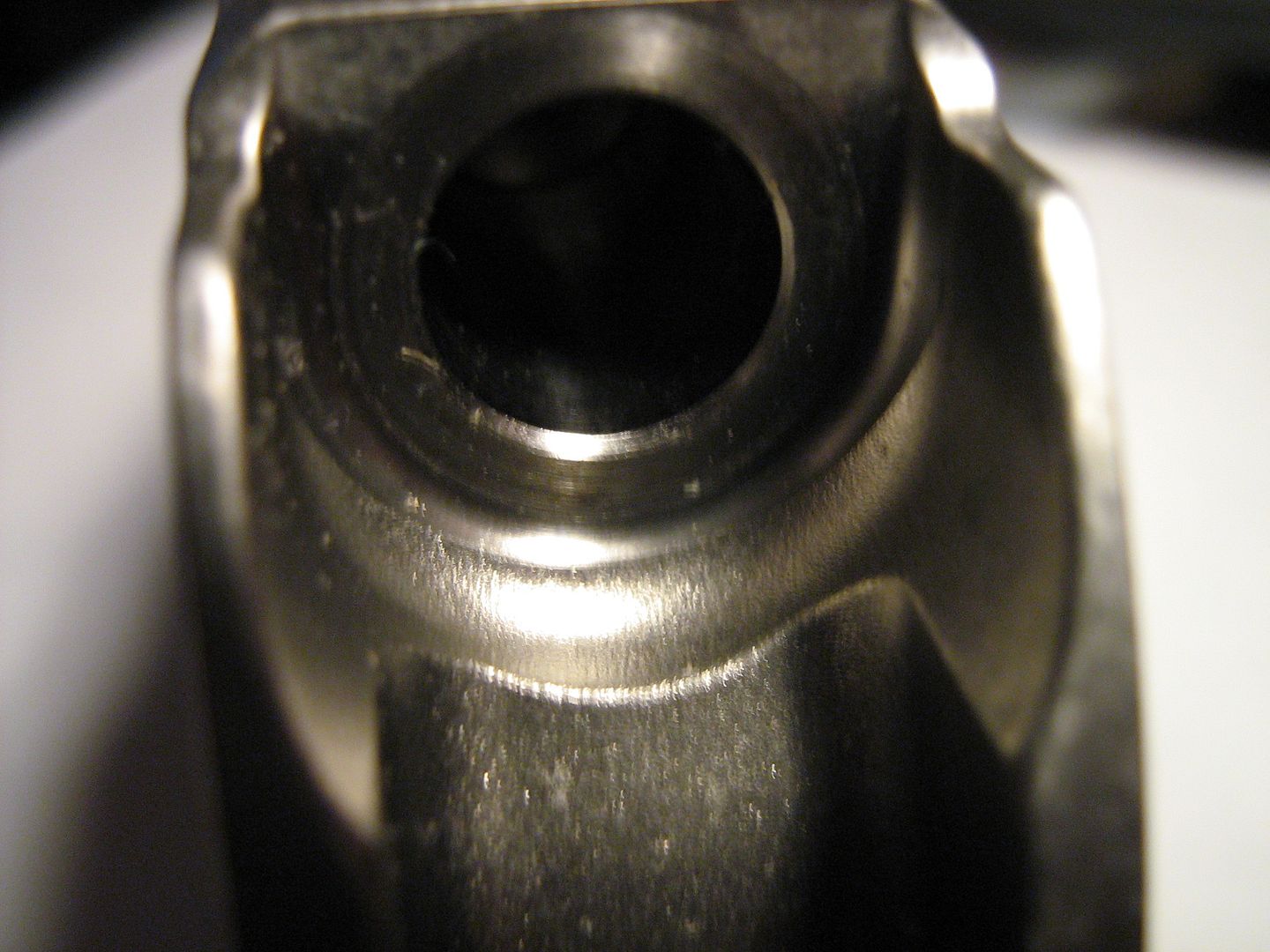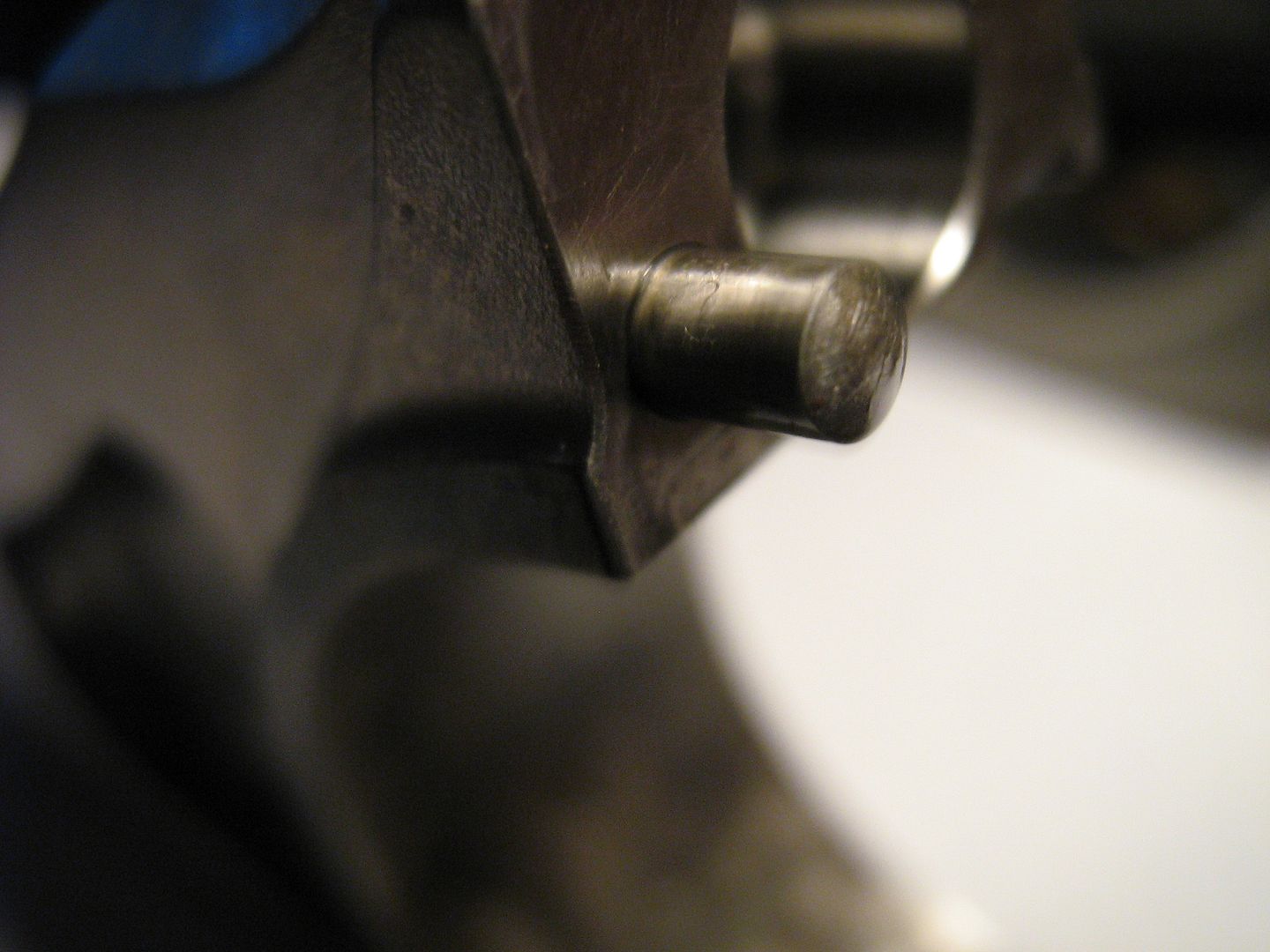 Another challenge faced when chasing such high revs were the connecting rod and big end bearings, which displayed their weaknesses very publicly when Nico Rosberg's failed spectacularly in Malaysia. The rods are titanium and, unlike some other manufacturers, still have separate shell bearings. Initially, the rev limit was reduced to ensure the life of the engines while the problem was tackled at the factory. The problem is ensuring the big end adopts the correct shape under load to achieve an even surface pressure across the bearing face with an uninterrupted film of oil. Extensive work on the rod design, bearing specification and choice of engine oil allowed the full 20,000rpm to be built up to again as the season progressed and confidence grew. This is indeed an impressive feat, when you consider that the piston has an equivalent mass of about 2.5 tonnes at 20,000rpm. With peak gas loads greater than 65kN, and peak inertia loads verging on 60kN, there is little wonder the connecting rods can stretch as much as 0.6mm during a single cycle.
Brian Garvey.