Sauber adds sidepod wings to straighten airflow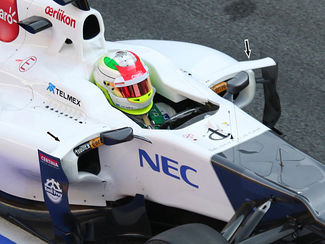 Sauber have added small wings above the sidepod's leading edge, connecting the sidepod panels to the sides of the cockpit. Essentially these are flow straighteners that help to condition the somewhat turbulent airflow from behind the front wheels.
The aim is likely to get a cleaner flow over the sidepods, an area that has now become crucial with the introduction of the downwash exhaust.
Note however that the wings are made extremely thin, requiring the team to retain the - aerodynamically shaped - existing connection between the sidepod panel and the sidepod itself.