Ferrari to run McLaren style exhaust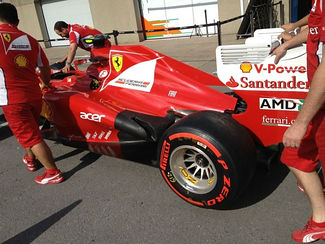 As was expected, Ferrari have fitted their F2012 with yet another version of their exhaust exits. When the cars were being unpacked on Thursday at Canada, the Ferrari featured an exhaust that is extremely similar to McLaren's design.
The Italian has been struggling with its car since the very beginning of the season, and Pat Fry was quoted at the Mugello test that the team would be introducing a new design at the Canadian GP for evaluation. While it is not clear if the car will compete in the Canadian GP in this configuration yet, the team will surely be looking to confirm their wind tunnel data about the down-wash exhausts.