McLaren tweaks downwash wing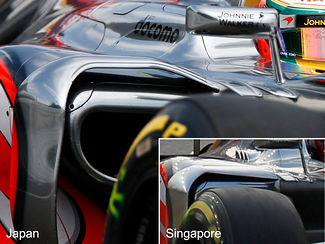 Although subtle, McLaren have introduced a minor change on the car. The winglet, just above the radiator air inlet, is effectively a connection between the sidepod panel and the monocoque.
The new winglet is a positioned a little higher above the sidepod aims to control airflow just above the sidepod, a crucial area to ensure efficiency of the downwash exhaust.