As previously announced, Thursday will be canceled during a GP weekend this season.
As a result, everything now has to be made up on Friday. In Bahrain, for example, this results in the following.
During the whole season everything will be a few hours later, as before the FPs there is still a lot to do from Thursday. Then rather a few races less and usual times.
Times last year Bahrain: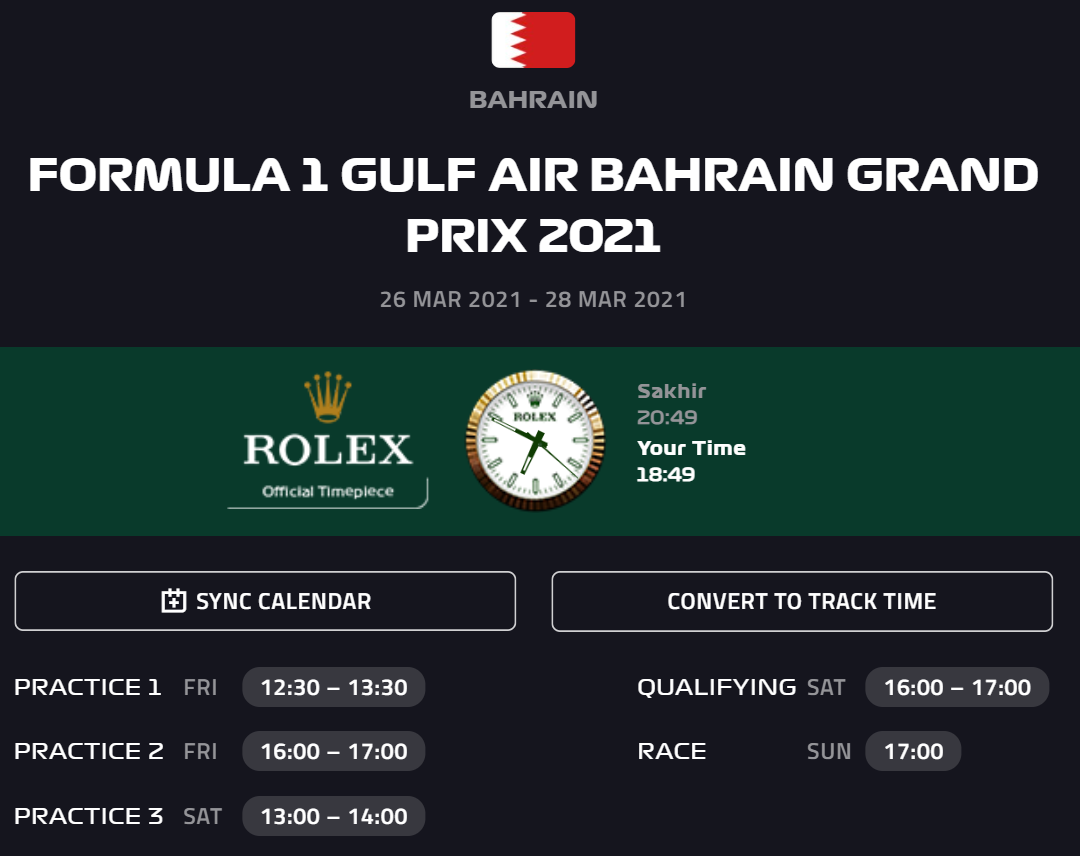 CET Times this year according to Albert Fabrega. Discussions are still ongoing: