Blackout

wrote:

↑

Thu Jul 23, 2020 2:46 pm

Is the Ferrari compressor inside the V? The more I look at Ferrari PU pics, the more I think so. The turbine seems to be placed extremely close to the engine, similar to Mercedes... So where is the compressor? it's probably inside the V... it's air supply certainly is...
After a long look at this pic I think compressor in the V is likely. If the exhaust manifold connects to where I think it does - it has to.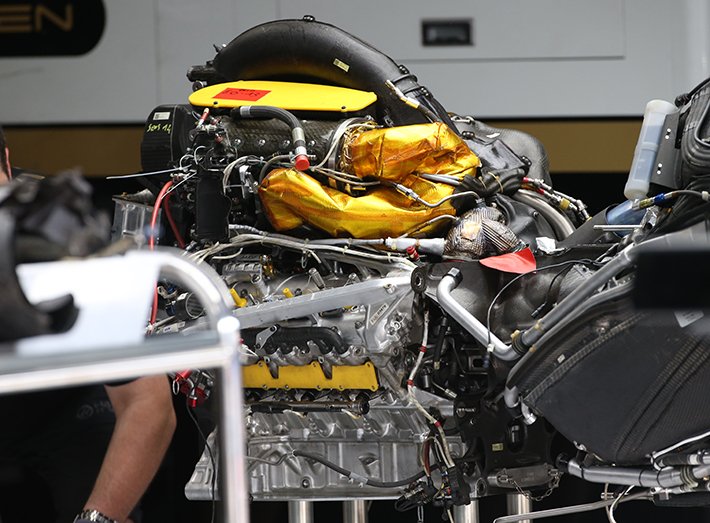 2019 PU