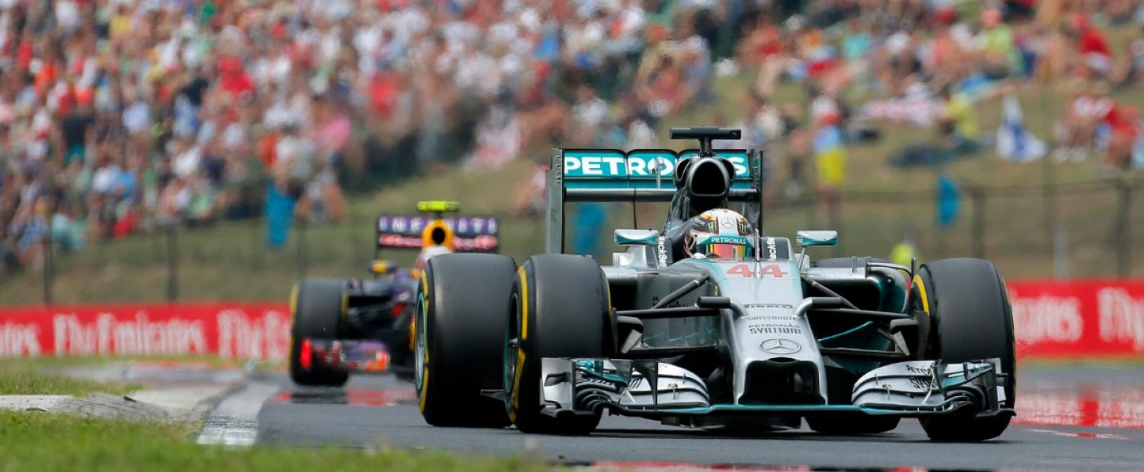 Description:
The Hungaroring has been on the calendar since 1986, when Hungary hosted its first Grand Prix since the 1930s, and 2016 marks the 20th race at the circuit. Dubbed as a "go-cart track on steroids" the tight and twisty circuit is very demanding to drive, especially in the dry midsummer heat. The track is located in a valley which provides natural vantage points for spectators and is usually dusty from being underused, at least until the track has seen some action. The twisty and bumpy nature of the circuit has traditionally made overtaking difficult, but has been resurfaced for 2016 with some verge and run-off areas expanded.
Official Website:
http://hungaroring.hu/en/dest
Times and Stats: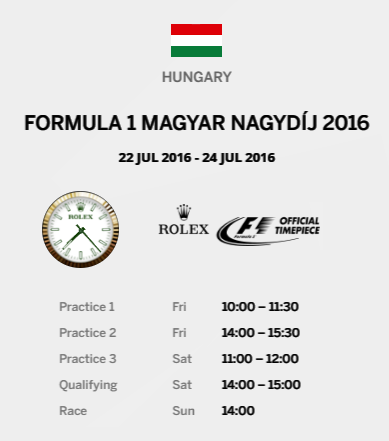 Track Map: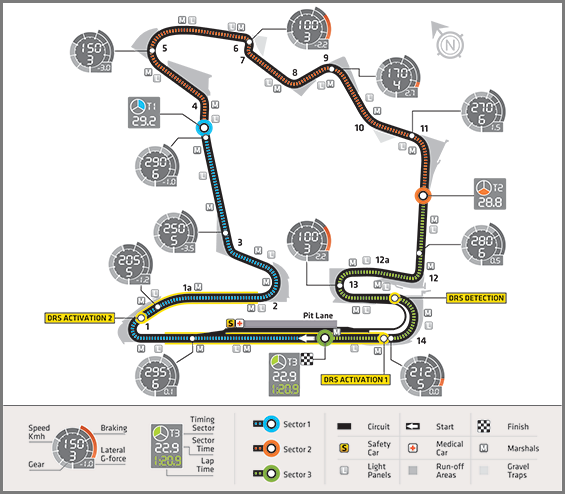 Tyre Allocation: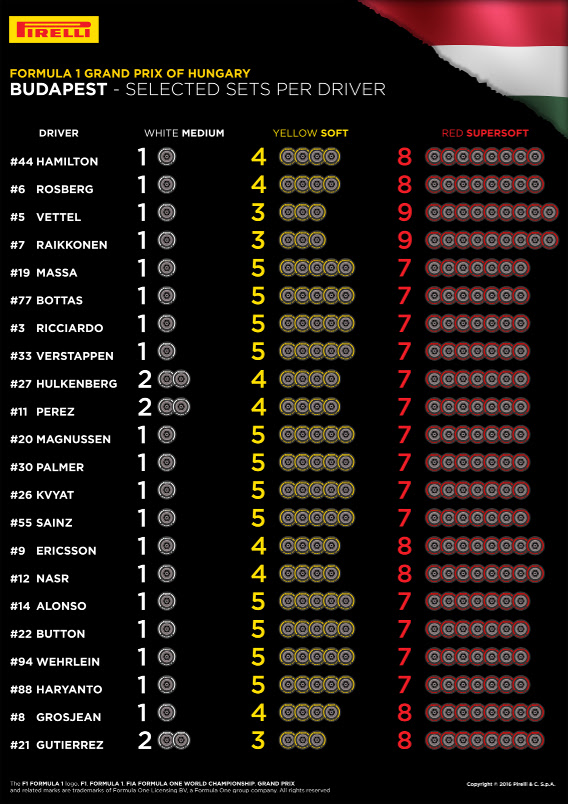 Qualifying Results:
(click year column to link to full results)



Race Results:
(click year column to link to full results)



2014* Pole Lap:
* Sorry, I couldn't find a decent quality version of Hamilton's 2015 Pole Lap.
I put Hamilton in the header image for any disappointed Hamilton fans, if it's any consolation.
World Drivers' Championship Standings: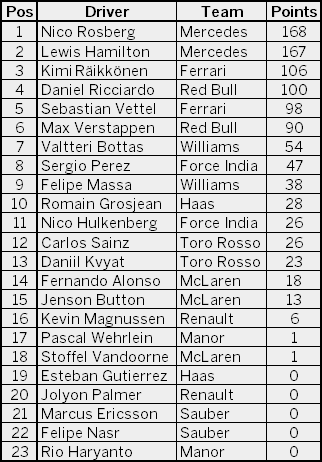 World Constructors' Championship Standings: