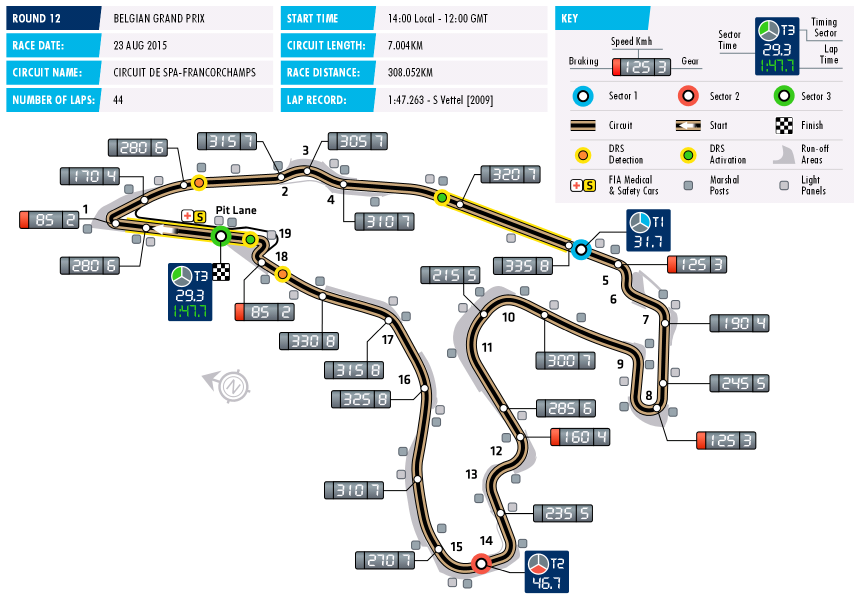 Last year:
2015 Pole lap:
http://www.formula1.com/en/video/2015/8 ... lgium.html
A lil' something from me:
2015 timing information:
http://www.fia.com/events/fia-formula-o ... rmation-12
Tyre selection:
It's still a long way to go, but since tyre selections are known I figured it's time to start this topic.
Ferrrari going for a single set of mediums. Clearly anticipating a SS-S-S race? Red bull going the opposite way anticipating a lot of medium running. Will be interesting to see who gets it right. You can overtake here so perhaps a 2 stop is the way to go and we've seen supersoft behaving quite well in germany despite predictions not being in favour of it. Mercedes will probably have a bigger advantage than usual here, based on last year.
Red bull probably ahead of ferrari.
Track record 1:44.503 from 2009 to fall? Would require 2.6s improvement from last year. On the cusp imo.