Toyota TF103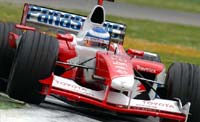 Active: 2003
Team: Toyota Motorsports GmbH

Team: Gustav Brunner (TD), Mark Smith (CD), Ben Agathangelou (aerodynamics), Luca Marmorini (HE), Tsutomu Tomita (Chairman), Ove Andresson (TP)
Drivers: Olivier Panis (20), Christiano Da Matta (21), Riccardo Zonta (test)
Panasonic Toyota Racing launched its 2003 contender on 8 January at circuit Paul Ricard in France. It is Toyota's first car built entirely under the helm of Gustav Brunner. Coordination of the design team was handled by Keizo Takahashi.
The TF103 car is an evolution of last season's Toyota TF102, rather than an innovative or radical new design. It is lighter, generates more downforce and has greater aerodynamic efficiency than its predecessor.
Ahead of the launch, Toyota have gathered data about its new engine and a new seven-speed gearbox as it ran within the back of the TF102B since September 2002. That RVX-03 engine is both lighter and more powerful than its predecessor. Just like earlier Toyota F1 engines, it was designed by a team managed by Luca Marmorini.
"We have already tested the RVX-03 in the TF102B interim car and we have already a good feeling about progress made," says Marmorini. "The priority was to reduce the weight of the engine, but at the same time maintain the reliability of last season's RVX-02."
Some structural changes have taken place within the Cologne-based team, which is common practice in the post-season period in F1. The purpose of these changes is to increase the general efficiency of the team's operations as part of Toyota's corporate philosophy of continuous improvement (Kaizen).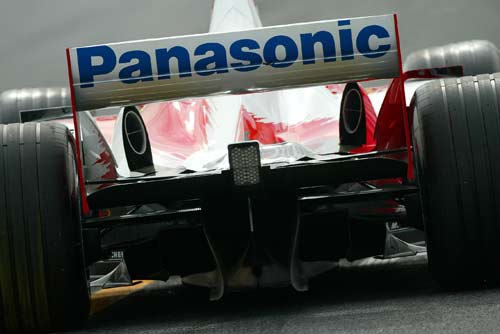 The TF103 was driven by a new driver duo. Olivier Panis came in as an experienced Formula One driver, while Christiano da Matta made the switch from CART series after becoming champion there in 2002.
The team began testing the day after the launch at Paul Ricard with Panis running the new car and da Matta lapping in the TF102B.
The TF103 was good for 16 points during the season thanks to good performance at times, but troubled by continued car failures. Toyota ended the constructors' championship in 8th place.
Specifications
Engine designation: Toyota RVX-03
Engine type: Toyota V10 / 90° / 2998 cc
Transmission: Toyota seven-speed semi-automatic gearbox
Chassis: Carbon fibre
Suspension: Push rod with torsion bar front and rear
Brakes: Brembo
Dampers: Sachs
Wheels: BBS Magnesium Front 13x12, Rear 13x13.5
Tyres: Michelin
Electronic: Magneti Marelli
Dimensions
Wheel Base: 3,090mm
Weight: 600kg (including driver)
Total Length: 4,547mm
Front Track: 1,424mm
Rear Track: 1,411 mm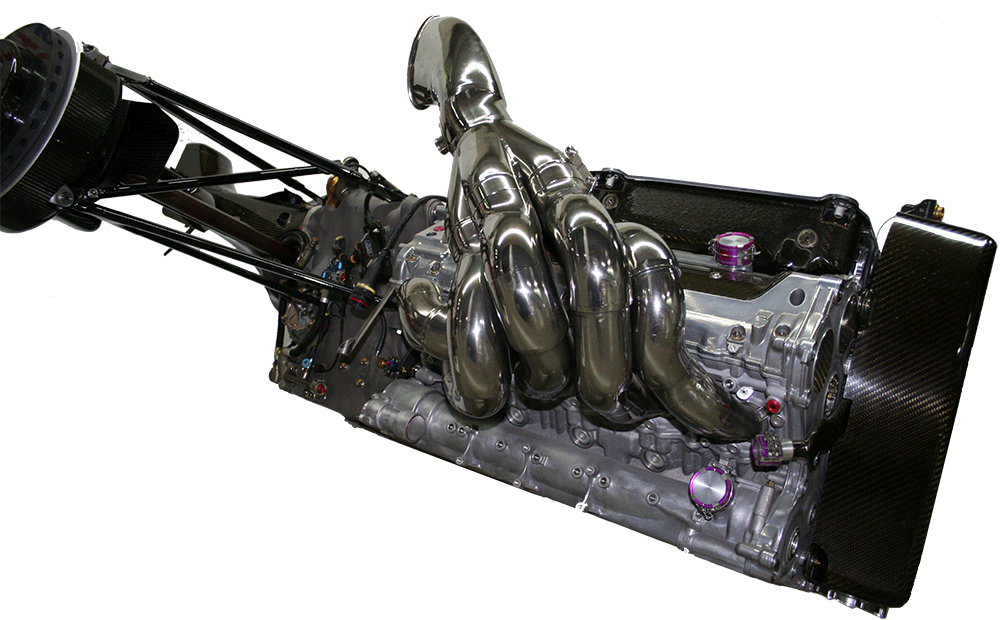 Images by Toyota Racing, Steven De Groote
---
---